Choose the perfect options for your Peugeot 3008 boot liner
Peugeot 3008 – a great family car
The new Hatchbag Peugeot 3008 boot liner has been launched to coincide with Peugeot, who have upgraded their previous Peugeot 3008 so that they can bring a more stylish and sleeker SUV to the market, in order to compete with the likes of the Nissan Qashqai, Renault Kadjar and Seat Ateca. Plus, not only is the Peugeot 3008 a great car for drivers but, also for passengers, which makes it a great SUV for families.
The benefits of the boot space in the Peugeot 3008
One great feature of the Peugeot 3008 that will benefit the whole family as well as their pooch is the boot space. The inside of the boot boasts of 591 litres - this means plenty of space for your four-legged friend(s) as well as transporting suitcases, picnic baskets, fishing rods etc. To make it even better - if you would like more space in the back for your dog or need to take a load to the tip, then fold down all the backseats to enjoy a car boot volume of 1670 litres.
How a Hatchbag Peugeot 3008 boot liner can help keep your car boot clean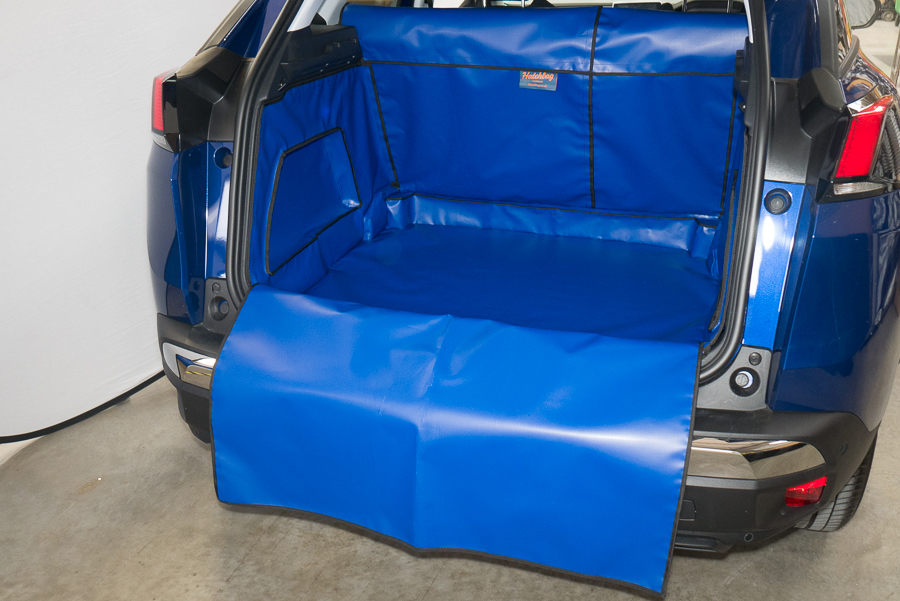 And having all that boot space available, you will want to keep your new car boot clean. Luckily here at Hatchbag, we offer a boot liner and options to suit your needs. In addition to this, the Peugeot 3008 also has two floor options, a raised or low floor, so you can set the floor to the needs of your family or your dog. And here at Hatchbag, we have taken this into consideration and designed two Peugeot 3008 boot liners, to accommodate both floor versions. This way you can take your dog to the beach or go hiking, without having to worry about cleaning a big boot afterwards.
For more information and to see the options and colours we offer please click here