The year's biggest motor show is always a key date in our diary, with this year's Frankfurt Motor Show taking place from 16-24th September, with advance openings for the press from September 12th. There may have been some big name absences (strange not to see Alfa, Citroen, Fiat, Peugeot and Volvo in attendance) but there were still more than enough exciting announcements and reveals to keep us interested.
Here at The Hatchbag Company, we're always keen to keep an eye on major motor industry events, both out of our personal interest in cars, as well as to identify new vehicles we can offer our custom boot liners for. In this blog, we've chosen to highlight a few key trends that we saw come out of 2017's Frankfurt showing.
Interesting Concepts
This year's event certainly didn't disappoint, with a range of stunning concept cars on show. We could spend all day talking about the eye-catching and futuristic features on show, with options such as Volkswagen's new Polo, the latest Impreza from Subaru, a look at the new Bentley Continental GT and Renault's Megane Renaultsport, but here are our three favourites from this year's offering.
BMW M5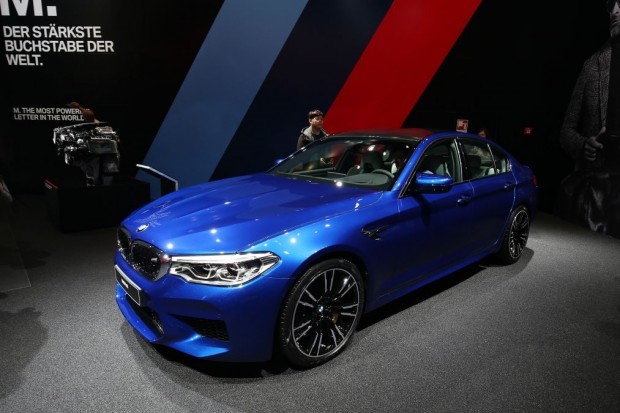 It's always exciting to see what BMW bring to the table, and this year was certainly one to savour. Their new M5 not only looks the part, it also features a range of innovative tech and is reported to handle wonderfully. It's sure to be one of the leading executive saloon options on the market, with all of the familiar benefits of previous 5 Series cars, but with even more in terms of comfort and performance.
For a look at our custom BMW boot liner options, you can click here: https://www.hatchbag.co.uk/boot-liners/bmw
Honda Urban EV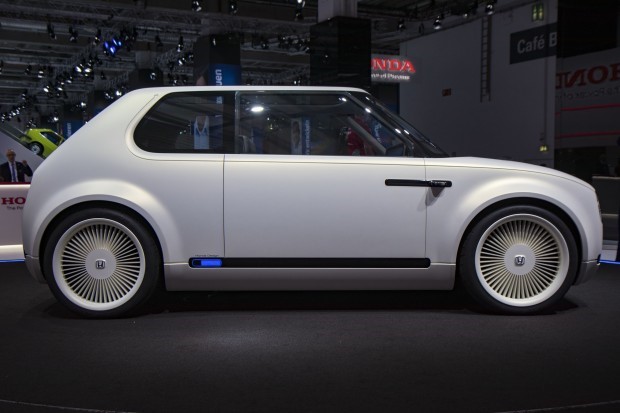 The new offering from Honda may look like something out of a Sci-Fi movie, but it has the potential to become the first electric car to really win over the mass market. Honda are saying that when this concept model arrives to the European market in 2019, it should look pretty much the same as it did at the Frankfurt showcase. Personally, we'd be more than happy if that were the case, as it looks great.
For a look at our custom Honda boot liners, you can click here: https://www.hatchbag.co.uk/boot-liners/honda
Audi Aicon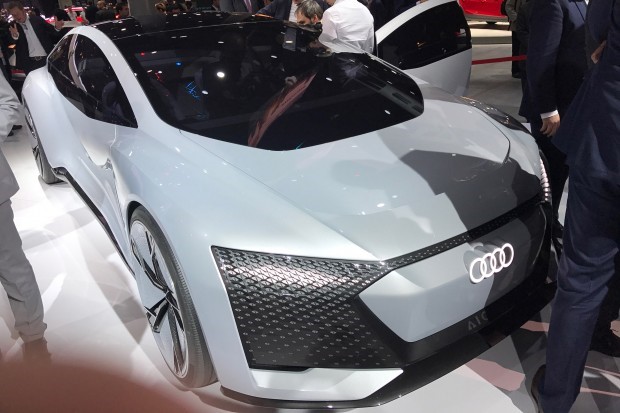 Audi unveiled its gorgeous new Aicon concept car, part of their new "AI" branch which is focusing on the kind of autonomous and self-teaching cars that are set to usher in the new generation of vehicles. This really was a glimpse of the future, with a stunningly sleek style and a range of innovative features under the surface.
For our custom Audi boot liners, head here: https://www.hatchbag.co.uk/boot-liners/audi
Focus on the Future
While the Frankfurt Motor Show is always somewhat future-focused due to the number of new and concept cars on display for us to fantasise about owning, this year was even more geared towards what is to come for the vehicle industry. Namely in the form of electric cars. There's been a lot of talk about the increasing popularity of electric cars in an environmentally-conscious and functionality-obsessed age, but this year's motor show brought statements of intent from a number of major players.
There were two major statements that caught our attention on this topic:
- The repeated suggestions that every major car brand was likely to have at least one electric version of their main models by the mid-2020s, offering a huge range of electric car options.
- The statement made by Dieter Zetsche, boss of Daimler, who have involvements in brands such as Mercedes-Benz and Smart Car. During his address at the conference, Zetsche said that Daimler's intention was to have between 15 and 25% of their vehicle line-up as fully electric in the near future.
It remains to be seen how the general motoring public will respond to the electric car revolution, but it looks increasingly like it's going to be a case of when, rather than if, many of us will switch to electric.
Anyway, that's enough future talk for now; we won't even mention the self-driving car talk that went on!
German Innovation
It stands to reason that there would be a strong German manufacturer's presence with such a prestigious motoring show on home soil, and this year was no different. There was a strong showing from Audi, with the aforementioned Aicon concept car catching our eye most, especially with the rumours that it could come with "no pedals, no steering wheel and a 500-mile electric range" and all that could mean.
BMW had a number of ideas on show, including its X7 concept car, but not everyone was impressed with some of their design choices this time around. Volkswagen shared their own concept, an electric version of their famous Golf model, while Mercedes also showcased electric concept cars, which they said would be able to offer a sub-5 second 0-60mph capability with ease.
In Closing
We've hardly had time to scratch the surface of the full scope of what went on in Frankfurt – we could also wax lyrical about the new Land Rover Discovery SVX, Ford's new and revised Mustang and Jaguar's I-Pace racing vehicle – but we hope this has given you a little insight into the excitement on show.
As we looked on admiringly at so many of the excellent new options on offer for car lovers, we felt a renewed commitment to ensure The Hatchbag Company keep offering the very best options to protect the boots of these high-end vehicles with a custom boot liner that matches each vehicle in terms of quality and style.
We offer our high-quality boot liners, handmade in Britain for a custom fit, with current offerings for many of the major brands mentioned in this Frankfurt Motor Show review. As soon as these new and exciting vehicles hit the roads, we're sure to be offering custom boot liners for them too, but for now you can take a look across our range of hundreds of custom boot liners and find the exact fit for your current vehicle. Our full list of available brands is found here: https://www.hatchbag.co.uk/boot-liners