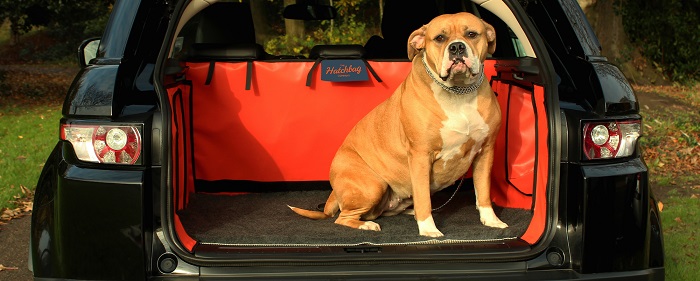 With Valentine's Day fast approaching, many of you will be thinking 'what to buy' the beloved pet pooch in your life? With countless 'heart shaped gifts' available, have you thought about the benefits a boot-liner has not only to your four-legged friend, but also to you as a car owner? We've shortlisted our favourite reasons why your doggie needs a Hatchbag item this Valentine's Day.
Your dog can't be blamed for muddy stains
The Hatchbag Company creates boot-liners specially designed to fit more than 521 cars, acting like a second skin within your boot so that no dirt, grit or fur can sneak through any gaps.
This is perfect for those post- walk scenarios where your dog is covered head to tail in mud. Simply pop him/her in the boot where your trusty boot-liner is fitted, and wait until you get home to give them a wash. The best part? You won't find a spec of mud in your boot, all thanks to your boot-liner.
Dog comfort in the car
A car boot-liner not only provides aesthetic value to your car, it can also help to keep your furry friends safe and comfortable while they travel. With a secure fit, the liner will hold in place while the car is in motion and your dog is sat in the back. Why not upgrade your boot-liner by adding on one of our Hatchbed mats, recommended by vets and pet care professionals alike, to provide your four-legged friend with extra comfort during their car trips.
A HatchBed mat is designed and tailored to fit inside a Hatchbag Boot-liner. It has a unique non-slip ribbed rubber backing to fit comfortably and securely in your boot.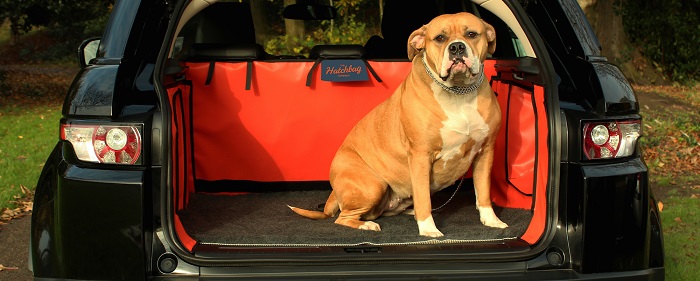 No doggy smells
We offer tailor-made odour mats to fit on top of your boot-liner, or, if you want an odour mat to use in a dog bed or on the car seat , then why not opt for one of our pet odour mats which come in three standard sizes. Not only to they provide comfort to your furry friend due to their quilted material, but, they also trap unwanted odours both around the house and in the car.
Whatever you end up doing to celebrate Valentine's Day this year, we would love to see pictures, especially if they include your pet pooches. Send us your snaps to @HatchbagCompany for Twitter, @thehatchbagcompany on Instagram & The Hatchbag Company for Facebook.
Happy Valentine's Day everyone.