With just over three weeks of the summer holidays left, we at Hatchbag appreciate the need to get out of town, enjoy new experiences and create some family fun memories. So, with your boot liner in tow, making sure that your car boot's interior stays in tip-top condition from mucky shoes, clothes and four-legged-friends, we have come up with some alternative activities for you and the whole family this summer.
Trampoline Parks
One of the fastest growing trends in the UK are trampoline parks, so, instead of just bouncing around your back garden on one trampoline, you can now go to one of the many trampoline parks/locations across the UK and get the ultimate work-out by bouncing across numerous trampolines, undertaking obstacles or participating in a trampoline style workout.
Flip-out currently offers thirteen trampoline parks across the UK and is looking to open three more sites in the near future. At flip-out you can experience the different areas to bounce around or if you're looking to do something with the older members of the family, then why not try out their Flip Fit exercise class, which will test your strength, balance and flexibility.
Zip-Wiring
For the adrenaline junkies within the family then here's an activity to get that heart pumping, zip wiring. Zip World currently have three locations and are just about to open a fourth in London, for all those daring individuals who want to zip-wire through the sky. Each location offers a different zip-wiring experience, so, you can either choose the location that takes your interest the most, or, work your way round all four locations.
So, whether you want to zip-wire across at Penrhyn Quarry, which boasts at being 'the fastest zip wire in Europe,' or, take on Titan, in which you and three others can experience the zip wire together at the 'largest zip zone in Europe,' or, Fforest Caffi, where you can zip wire through the top of the trees, there is surely something for everyone. And, for all thrill-seekers in the big City, soon you will be able to zip-wire down London Southbank and take in the sights of London.
Outdoor-Obstacle-Course
For all those who like an outdoor challenge, enjoy being harnessed in, as well as taking on different obstacles then Go Ape's outdoor adventure could be the right choice for a family fun day out.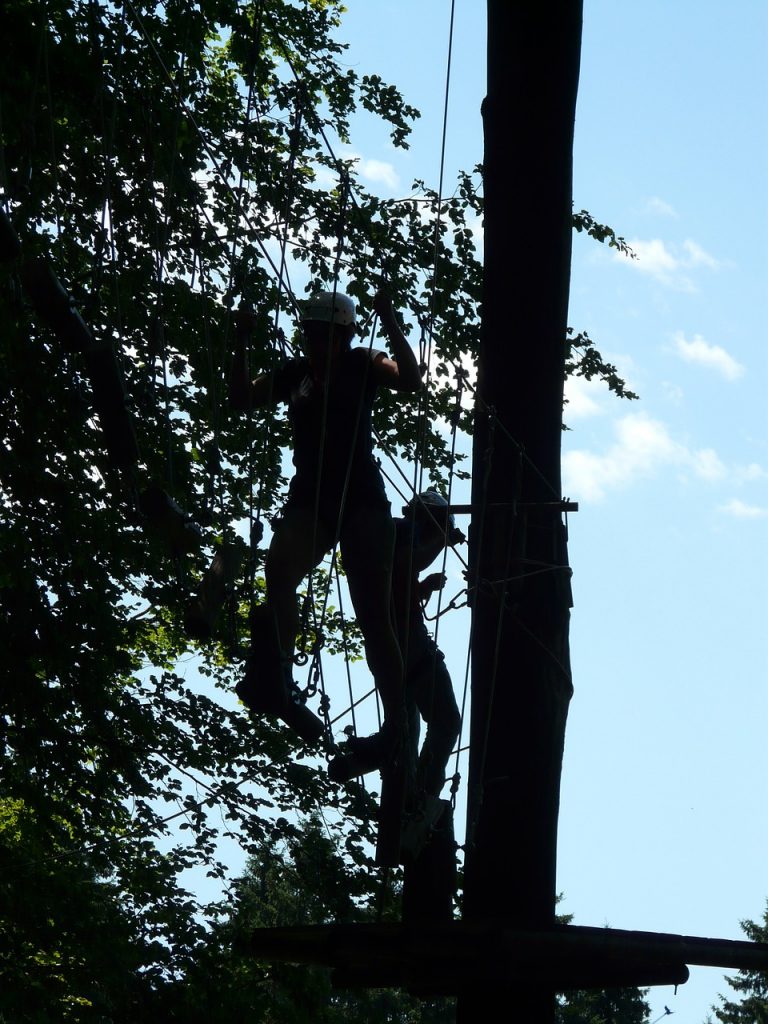 Go Ape have over thirty-one locations in the country and offer obstacle courses in the trees. So, strap yourself in, complete the obstacles and all whilst taking in the breathtaking views of the forests.
Go Ape offer two versions of the obstacle course - Tree Top Adventure for those 10+ and Tree Top Junior for those aged between 6 and 12. Therefore, young and old alike can all experience the thrill of being up in the air, climbing around the obstacles. Just don't forget to bring a spare change of clothes and shoes in case you all get muddy or wet.
Whatever you and the family get up to this summer, we love seeing your photos so don't forget to share them on our Facebook page, Twitter @HatchBagCompany or on Instagram @thehatchbagcompany.