We all know that kids and adults alike love Easter, whether it is for the endless supply of chocolate, egg hunts, cute animals, or just spending time with loved ones. Easter is a firm favourite calendar event. Plus, as the Easter holidays are now upon us, we've rounded up the best Easter activities for kids that the whole family will love.
1. Sea Life London Aquarium - London
Step into a colourful aquatic world at one of London's busiest attractions. When you're standing outside County Hall – a previous dull looking council building - it's hard to imagine that behind the doors lie sharks, penguins, tropical fish and many other fascinating underwater creatures.
This Easter, you'll learn more about the wonderful world of jellyfish in a new permanent exhibition 'Ocean Invaders'. Here you can discover interesting facts about the often dangerous species and the little ones can even create their own digital jellyfish.
And don't worry, if you are not in the London area this Easter, as there are 13 Seal Life locations within the UK & EIRE, where you can also experience an aquatic adventure.
Find your nearest centre here.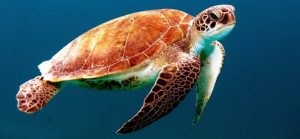 2. National Botanic Garden of Wales - Carmarthenshire
Set in the beautiful Carmarthenshire countryside, the National Botanic Garden of Wales incorporates a fascinating blend of themed gardens, exciting play areas and packed programmes, which are sure to delight your little ones.
Across the bank holiday weekend, the Llanarthne site in Carmarthenshire will be host to everything from duck herding to magic shows, meerkats as well as Easter egg hunts.
Admission is £9.75 for adults, £4.95 for children over five and free for 'Garden Members'.
3. Edinburgh Zoo - Scotland
Dare to book something a little on the wild side for your kids this Easter break? Why not book your little ones onto a week of spring schooling at Edinburgh Zoo?
The Spring School allows your kids to enjoy over 700 animals from all over the world, with favourites such as chimps, hippos and zebras. Here, the kids will learn more about the animals and their habitats as well as different cultures of Africa through to zoo trails, games, arts and crafts.
The sessions are held at the park, from the classrooms of the Education Centre to the African Plains and the Budongo Trail.
To book your place, visit the website here.
4. York Chocolate Festival - York
This activity is sure to get your taste buds tingling this Easter holiday. Enjoy a fully guided tour into the Easter of York Past and uncover fun facts about the chocolatiest holiday of all and all while the chocolatiers create delicious delights for you to enjoy.
On the tour, you'll discover the origins of chocolate, how to make chocolate, how to taste chocolate like an expert and even the sustainable future of chocolate.
To book your place, visit the website here.
5. Seal & Wildlife watching trips - Kent
Spoil the kids by visiting one of the UK's largest active seal colonies. Organised by the National Nature Reserve, the trips coincide with tidal flowers for the best chance of seeing these wonderful mammals.
This adventure is brilliant for families and makes the perfect day out. Don't forget to take your camera with you, to capture some beautiful memories that will last a lifetime.
According to the website, early bookings are advisable to avoid disappointment.
For more information and to book your place, visit the website here.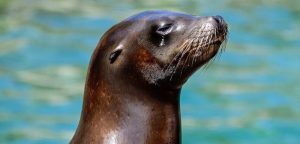 6. Alton Towers - Staffordshire
Perfect for those little thrill seekers in the family, Alton Towers is home to Britain's most loved theme park rides with great kid's attractions, special events and so much more.
Add to that, the two fantastical hotels, a wacky indoor waterpark with gallons of fun, a luxurious spa and an extraordinary golf course too, the Alton Towers resort has something for everyone.
If you are planning to go this Easter then make sure you book your tickets to avoid disappointment.
Visit the website to book online.
Whichever activity takes you and your family's fancies, be sure to take your Hatchbag boot-liner with you to protect your boot from family adventures. Also, we'd love to see pictures of what you get up to. Send us your snaps to @HatchbagCompany on Twitter, @thehatchbagcompany on Instagram & The Hatchbag Company on Facebook.