Making the most of your festival experience with children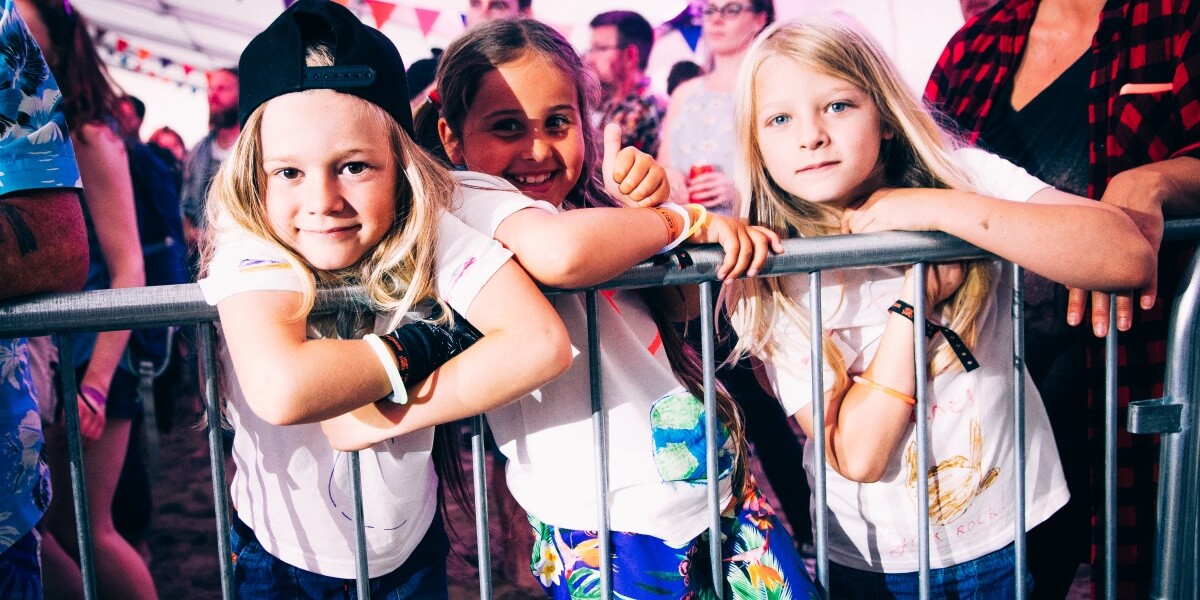 Image source: Tunes in the Dunes
In recent years the UK festival scene has grown and grown. So much so, there are now events happening in fields, castles and beaches across the country throughout the entire summer. With the diverse range of acts on offer, there is something for everyone—not least young families.
With the right planning, festivals can be a relaxing rather than chaotic experience. They are also a great chance to spend time with friends and family. In Part One of our festival series, Jack Keery from Deer Shed festival and Tommy Job, founder of the Tunes festivals, shared advice on what to pack and what to expect. Here, they share more top tips on making the best of the experience with a young family.
Family-friendly festivals
Historically, the thought of taking small children to a festival would have been laughable. However, the increase of child-friendly events has put festivals on the calendar for families. Jack believes that festivals should be fully inclusive for little ones: "Say no to 'children's areas'. Kids aren't zoo animals, and the best family-friendly festivals will ensure their whole site is safe and secure, so your kids can run wild!"
Tommy shares his advice on taking kids to a festival:
Decide on a meeting point once you arrive, or make note of where the box office is. In the unlikely event of your family getting separated, you'll all know where to meet one another.
Youngsters can get tired out pretty easily at festivals. Pull-along wagons can come in handy after a long day exploring the festival grounds.
If the weather is hot, it's important to seek out some midday shade.
Most of all, festivals are magical events for families— embracing the atmosphere, listening to brilliant music and relaxing together is what it's all about.
Pitching up
Camping is a great way to immerse yourself in the festival spirit and can be great fun, especially as a group. A few small things can make a huge difference to the camping experience, such as:
Top tips for festival camping
Arrive nice and early to pick your plot. There is nothing more stressful than trying to squeeze a tent into a crowded field, and there's a reason why there is a big empty space downwind from the portaloos!
Ask about family areas. Designated zones are often a bit quieter and more child-friendly.
Choose your pitch carefully – stay away from toilets but within sight of a recognisable landmark. Try to keep away from the main thoroughfares unless you want to be kept awake all night.
Identify your tent with a flag, bunting or a sign—in a sea of tents it can be tricky to identify which 'blue one' is yours. Or, you could invest in a remote control tent finder, which lights up to help you spot your tent in the dark.
If you are with a group, position tents to face each other and pitch them close together to ensure no one else can squeeze into your spot, and make sure to leave enough space for guy ropes. You could always create a boundary with windbreaks or tape to prevent revellers from wandering through your 'camp'. This is also a good way to deter thieves.
It may seem sensible to lock your tent but this actually has the opposite effect and highlights that you may have belongings worth stealing. The simple rule of preventing theft is not to take anything of value with you.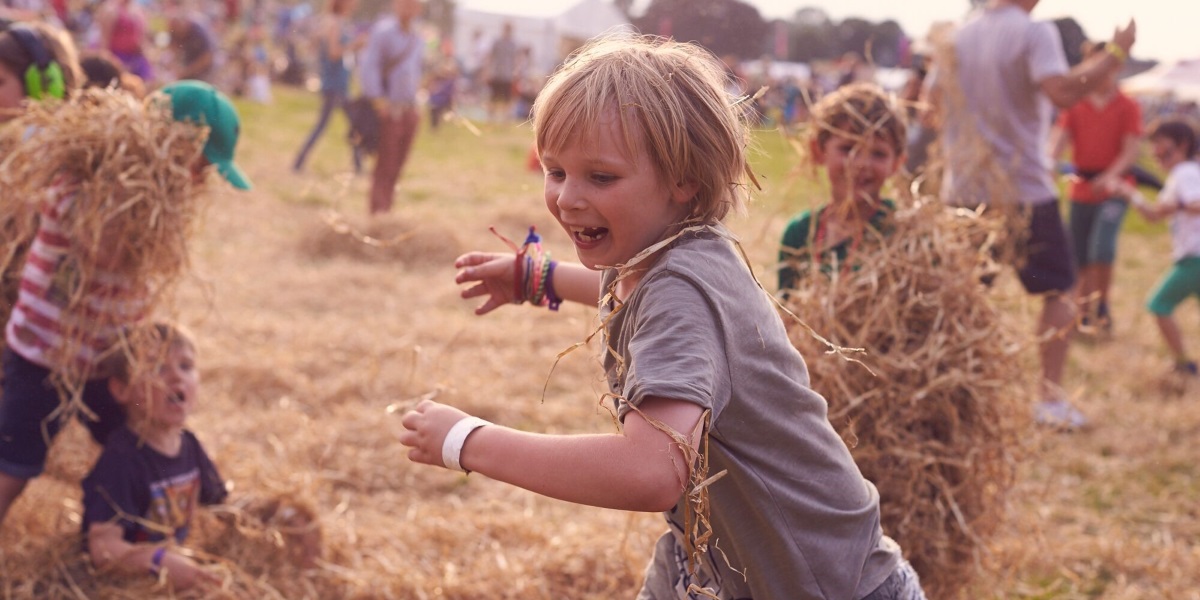 Image source: Deer Shed
Something for everyone
Aside from the music, many festivals cater for younger visitors with quiet zones, science tents, movie areas, bubble parties and even group bath-times. With so much on offer, it can be difficult to work out how to fit everything in. These tips should help:
How to make the most out of the festival experience
Have a good look at the music line-up and the children's events to create a schedule that keeps everyone happy.
Prioritise your preferred acts and try not to overschedule the day—you don't want to risk a dreaded meltdown just as your favourite headliner is about to start.
Keep in mind that festivals can be tiring for little ones­—factor in plenty of down-time between events.
Once you have identified which acts will be playing when and where, think about how long it will take to travel between stages. In larger festivals, this may involve a hike across a field or two, which can be tiring for little legs.
Lightweight strollers are great for napping on the move but can be very difficult to push across a muddy field. If possible, bring a buggy with all-terrain tyres or consider a sling or backpack-style carrier for smaller children.
Although festivals are great for trying different types of food, some children may prefer more familiar flavours. Bring some favourite snacks from home just in case. Packets of dried fruit and pureed fruit pouches are a good way to squeeze in a couple of the five-a-day.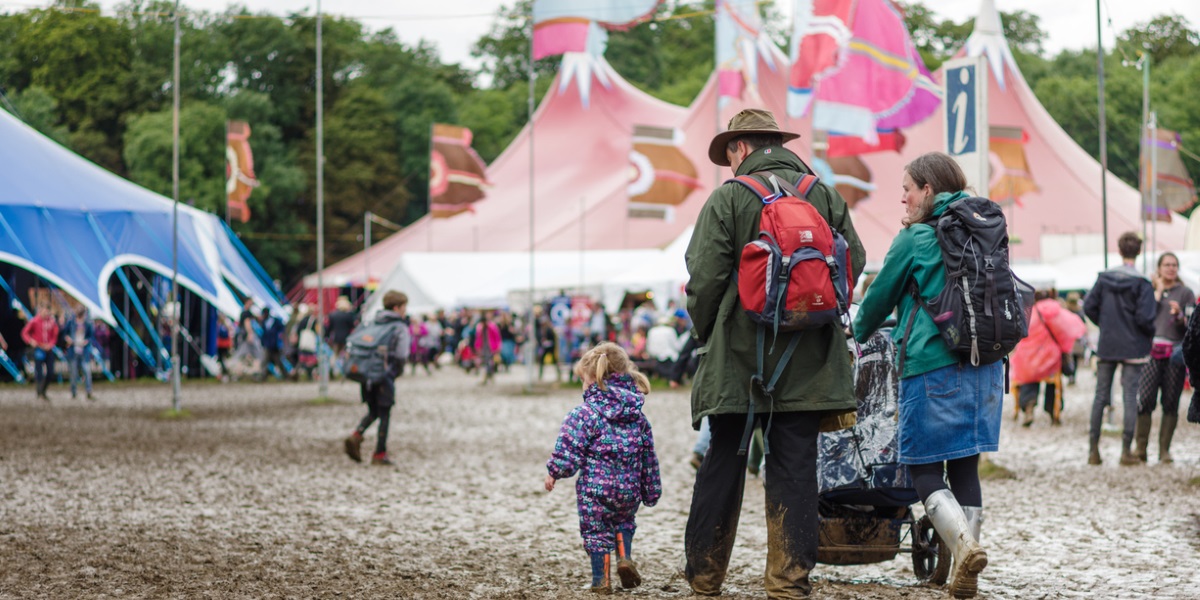 Keeping clean
It's no surprise that festivals generally involve getting dirty, which for many people is part of the fun! Pre-planning can help keep the grime at bay, as Tommy advises: "Make sure you have lots of water, toilet roll, (biodegradable) face wipes and baby wipes. Also, come prepared with bags to put rubbish and dirty clothes into." 
Jack suggests looking out for festival eco-hygiene packs, which contain everything you need to keep clean at a festival without hurting the planet.
Puddle suits, waterproofs and wellies are a must for small children, plus plenty of lightweight layers to adapt to the unpredictable British weather.
If you have access to your car during the festival, the car boot is a great way to create additional storage. A wipe clean bootliner will stop your car's interior from getting wet and muddy, especially when it comes to packing up your filthy tent and belongings. Keep bin bags in the car ready to stash soggy clothes and muddy boots. 
Festival safety
Every parent's nightmare is their little one getting lost in the crowds. It can be very tempting for them to wander off with so many exciting things catching their eye. The following precautions will help ensure that they are safely reunited:
Six top tips for keeping children safe at festivals
Make sure that children have your contact number with them. If possible, include the numbers for a couple of the members of your party in case phone batteries die or signal is poor.
It is well worth investing in a secure kids ID bracelet before you go. Waterproof, personalised wristbands are available online and will reduce the possibility of details getting rubbed off.
Explain to your little one what they should do if they get lost—find a police officer, festival steward or a 'mummy with children'.
It's also a good idea to point out a recognisable spot to head to, such as a particular food stall.
Dressing your child in bright, distinctive clothing will make them easier to spot and also to describe to others.
Kiddy backpacks with integral reins can also be useful for keeping tiny tots close.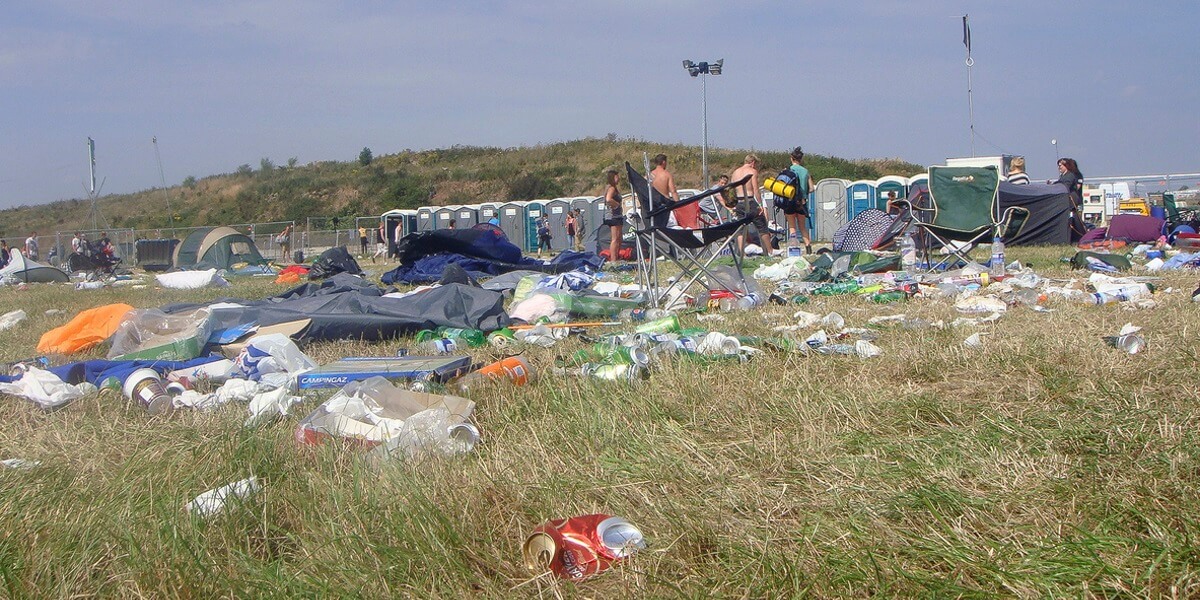 Keeping the outdoors great
A big problem for festival organisers is the vast amounts of litter left behind once revellers have departed. With this in mind, think about bringing reusable bottles or cups for drinks and make sure you leave nothing behind when you pack up.
Aside from general litter, a surprising amount of tents are left behind at the end of festivals. Contrary to belief, discarded tents are not donated to charity and will generally end up as landfill. A main reason people leave their tents is because they don't know how to pack it up properly, so make sure you practice beforehand. If you do plan on leaving yours behind, ask the organisers about drop off points — but the tent must be in good condition and complete with all parts.
To help combat waste, festivals such as Deer Shed are championing Drastic On Plastic, an initiative where food and drink traders are prohibited from selling single-use plastic bottles, cups straws, cutlery and serve ware. Instead, traders only serve meals with compostable cutlery and trays. The Tunes festivals have even incorporated beach clean up events into their schedule, ensuring the festivals create no environmental damage to the coastline.