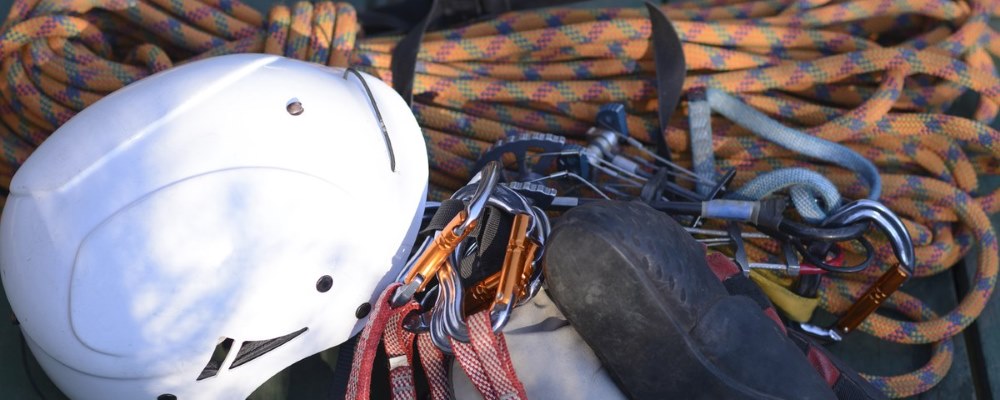 High-adrenaline extreme sports are increasingly popular here in the UK, with more and more people heading out to the back of beyond to leap, climb, scale and ride and ultimately push themselves to the absolute limit.
As any fully-fledged boy scout will tell you, the first rule of hitting the great outdoors is to be prepared, so taking time to seek out the right training and source the correct specialist gear is essential. Investing in high-quality equipment will undoubtedly help improve performance and keep you safe, but it's not going to do its job if you don't take proper care of it.
Cleaning, maintaining and safely storing equipment between uses is far less exciting than using it to scale a vertical rock face, but it will help prolong its life—not to mention yours! There's no point buying top-of-the-range equipment if you're going to just dump it in the back of your car, so it's well worth investing in protective storage for transporting it. Wipe-clean bootliners will stop equipment from rattling around in transit and help prevent unnecessary damage—to both the gear itself and your car.
To learn more about why looking after specialist sports equipment is important, we spoke to Richard Goodey, co-founder of Lost Earth Adventures. As a qualified rock-climbing instructor, Mountain Leader, Level 2 Caving Leader and mountain bike instructor, Richard knows a thing or two about extreme sports. He's also wilderness first-aid trained, a white‑water rescue specialist and has a Recreational Avalanche Certification—making him the perfect person to talk to about equipment safety.
Here's what he had to say:
How important is it to keep specialist equipment in good condition?
Richard: People rely on us to guide them and keep them safe, whether we're mountaineering, caving, canyoning or mountain biking in the UK and the highest mountain ranges on earth. Nothing is worse than a crampon slipping off when climbing a steep ice face, leaving you to precariously climb hundreds of metres one-footed, or your brakes failing while descending the longest mountain bike descent on earth at high speed above a cliff! Both of these problems could be fatal so spending a lot of money and time getting the right kit, maintaining it and educating yourself about it is incredibly important.
Obviously not all cheap kit will kill you and budget is always something to take into account, but it is important to get your priorities right with adventure sports and make sure you have efficient, professional and top-quality gear. Most adventurers have spent long, cold nights in sub-par waterproofs in a downpour or had shoulder straps break on their rucksacks with 10 miles still to hike at the end of a long day. You don't need money to be an adventurer but if you want to push limits or give people a successful and enjoyable time in the mountains, you need to make sure everything is A-OK.
Do you have any tips for preventing equipment from becoming damaged in transit?
Richard: Keep it away from battery acid and other chemicals. Most kit gets thrown in the boot of a car then taken back to a storage unit or an instructor's house for cleaning. This would normally be stored in duffel bags to protect it against any foreign liquids or sharp or moving parts.
Old head-torch batteries should be kept separate from any fabric equipment or ropes as battery acid destroys rope by making it brittle. The worse part is you might not notice the battery acid has affected the rope until it's too late. Always check ropes before every use and treat strange stains with caution as chemicals can cause rope to degrade.
Apart from that, just keep your kit away from anything that isn't mud, rocks or water. Outdoor kit is designed to be wet and muddy and if it isn't constantly then you should get out more!
Once you've committed to a particular sport, should you buy or hire equipment? What are the pros and cons of each?
Richard: If I'm committed to something and keen to progress in the sport and spend regular time on it, I would always buy my own kit. Rental gear is usually heavy, doesn't fit quite right and isn't that glamorous. However, I regularly rent mountain bikes because if I'm away for a few days I don't want to leave an expensive bike in the boot of my car.
Sometimes it's better to split costs with friends if on a budget—for example, you can buy the climbing rack and your mate buys the rope. You can always do things on the cheap—climbers are known for that! If you're going to be climbing on a shoestring, spend all your money on climbing gear and sleep in your car to save on accommodation costs—it's about prioritising the right things.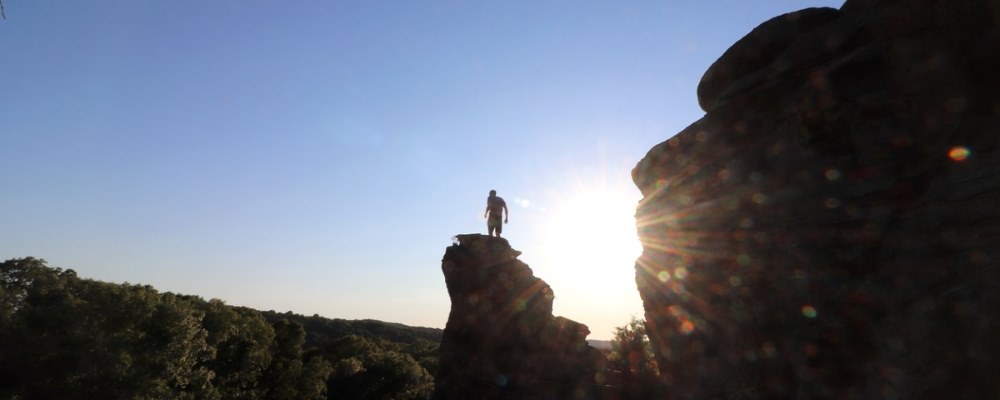 Does equipment you hire out often come back damaged?
Richard: Yes, people never treat rental kit like their own. What's that mountain biker's expression? Ride it like you rented it!
What's the main cause of equipment getting damaged or broken, whether while it's being used or through improper maintenance/storage?
Richard: Our main issues are excessively worn ropes, broken headlamps and damaged mountain bikes. The ropes get worn quickly due to people not being as careful as if they were their own. Rushed set-ups and not taking care on rough rock means ropes wear out more quickly—you can buy padding to put round ropes on rough rock. Headlamps are delicate and people are heavy-handed with them and don't shut the battery door properly so water gets in.
Often big groups on some kind of celebratory adventure go hell for leather and they fall off and break parts (and themselves). Most other outdoor kit is pretty hardy though so we don't have many other issues.
What measures can people take to ensure their specialist equipment lasts as long as possible?
Richard: Clean it after every use, wash grit out of it and store it in a dry, well-ventilated place out of harmful UV rays from the sun.
How often should you expect to replace equipment such as ropes, harnesses and clips?
Richard: Ropes and harnesses can last up to 10 years if stored properly and barely used but somebody climbing twice a month would normally get three years' usage. We replace our ropes every year if they are out several times a week. Metalwork will be good for 10 years normally but you should always check the manufacturer's recommendations as every manufacturer is different and by law will have recommendations on when to replace after different amounts of use.
Many people share Richard's passion for the great outdoors—although not always to such an extreme! But whether you're more suited to a gentle stroll through the countryside or a full-on white-knuckle experience, the principles remain the same—look after your equipment and it will look after you.