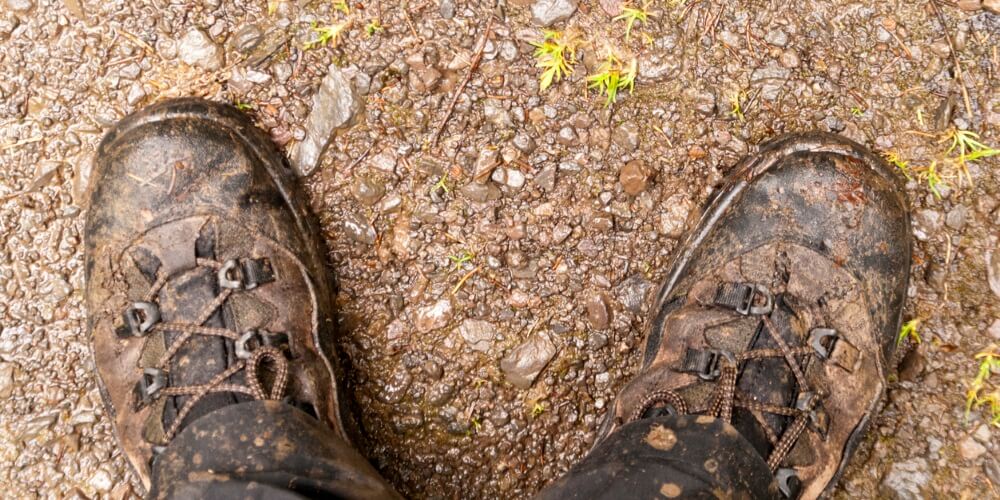 Gardening has become an increasingly popular pastime for people of all ages, with little wonder. Aside from the feeling of satisfaction that a beautifully maintained space provides, 'growing your own' is also a great way to get fresh produce at a fraction of high street prices—with the added benefit of eliminating unnecessary packaging and chemicals.
Whether you are a weekend potterer, allotment fanatic or a full-time professional there is one element that all gardeners can agree on—it can be a very messy job. No matter how careful you are it is almost impossible to prevent dirt and mud from soiling everything you touch, not least your car.
Transporting plants, soil, wood chippings or gardening tools—not to mention the inevitable trips to the recycling tip—can make a real mess of your car boot. Soil can quickly become ground into the carpets and sharp tools, twigs and brambles can easily tear and scratch the interior and bumper as it's being loaded in and out.   
Expert advice on protecting your car
To find out how the experts manage to keep their cars in tip top condition while driving between jobs, we spoke to professional gardeners Jane Hicks and Tim Taylor.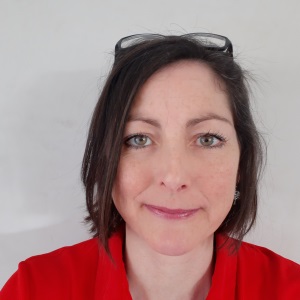 Jane Hicks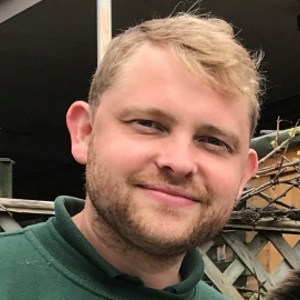 Tim Taylor
Do you find that your car boot quickly becomes dirty due to transporting tools and plants?
Jane: Yes, I'm a garden designer but like to plant up the gardens I design. I tend to alternate between having surveying equipment or planting tools such as spades and garden forks with compost and the odd plant in the boot, so practicality is the key for me. The main requirement when choosing my recent car was whether I could fit my wheelbarrow in the back!
Tim: Definitely, I am constantly cleaning out loose earth from the boot of my car and wiping it off the backs of the seats. Compost bags can easily split when they are being heaved in and out of the boot, especially if they are pushed in beside tools. Also, if tools are wet as well as muddy they can leave a real mess behind.
Have you experienced permanent damage to your car boot?
Jane: Yes, trying to fit too much into the boot especially when in a hurry has caused soil to spill everywhere, plus scratches and breaks to the interior.
Tim: Unfortunately, yes. Tools have scraped against the walls when I haven't loaded the boot carefully and timber fence posts have also ripped and scuffed up the carpet.
How about damage to the paintwork/bumper of your car?
Jane: Continually moving things in and out of the boot between surveying equipment and planting tools—especially when working in bad weather conditions—can cause scratches and muddy smears.
Tim: I never store equipment in the car overnight so I have to load my mower, hedge trimmer, tools etc. in and out every day. My boot and bumper have several dents from trying to load tools and equipment too quickly, especially when they are wet and slippy. I learned the hard way so now I always try to ensure it is protected, even when I am in a rush.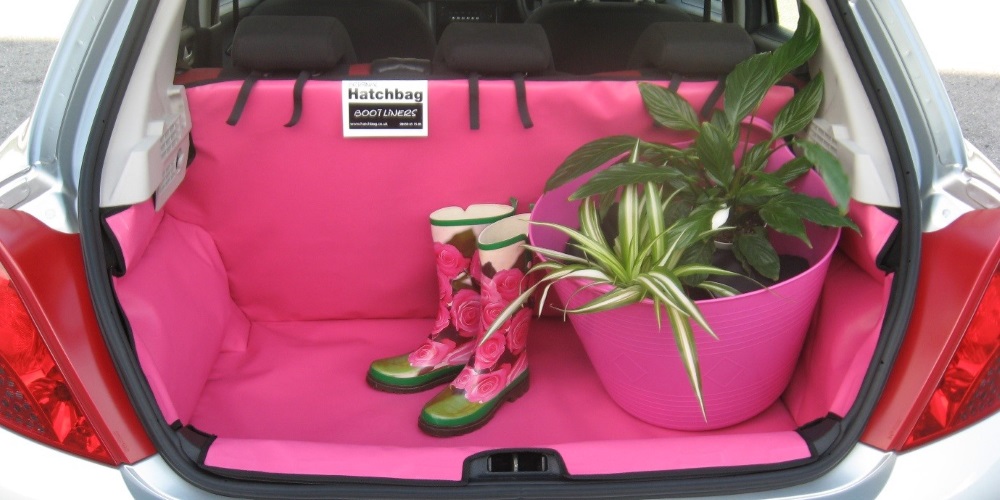 Do you currently use anything to protect your boot from damage?
Jane: A boot liner, and when the back seats are folded down a mat which fits over this area as well. I bought them both from the car manufacturer so they fit the space properly and they have been brilliant as I can carefully lift the mats out of the car, shake off soil and hose them down as necessary.
Tim: I have tried all sorts of ways to protect the boot—blankets, tarpaulins, etc—but they just slide around and can easily rip. I now have a padded boot liner which is much better, it also covers the back seats (when folded down) and also has a flap that covers the back bumper, which is a godsend when loading and unloading.
If you use your vehicle for both personal and business use do you find it easy to make the transition between the two?
Jane: Yes very easy. The rubber boot mat stays where it is and I just roll the extender bit for the back seats up and put it in the boot. Then I simply put the back seats upright and fit the boot shelf back in place.
Tim:  It's not too bad, I try to keep the mess restricted to the back and the boot so when the seats are folded back in place it's pretty clean. I wipe down the liner and give it a quick vacuum once a week.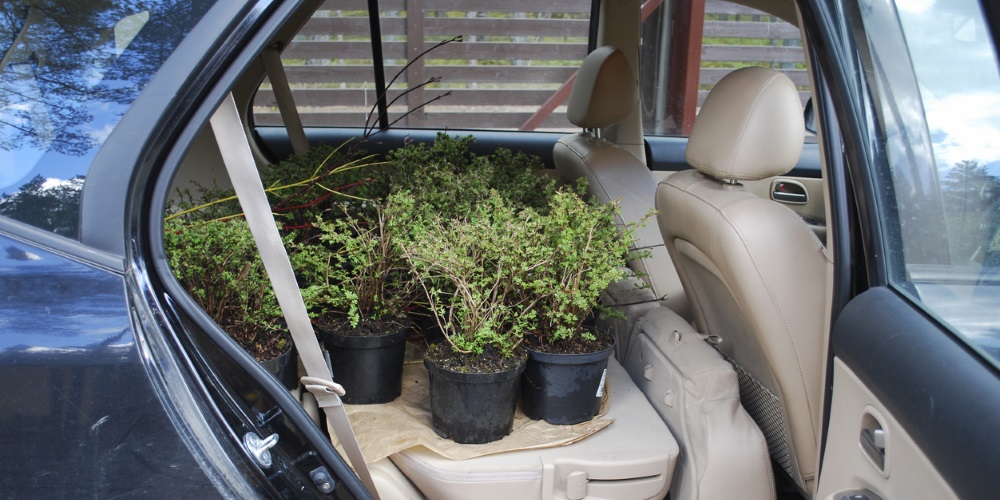 What do you find creates the most mess in your car?
Jane: Plants that fall over and spill soil everywhere are the worst but if I've been working in the rain, it's very difficult to keep anything clean with sticky mud covering tools, waterproofs, gloves and boots.
Tim: Loose compost, it gets everywhere! At the end of the day, mud is part and parcel of the job so it's all about damage limitation.
Top tips for transporting gardening equipment
Keep shallow plastic storage boxes in the boot for when you are transporting plants. This will keep them upright and contain any leaking water or soil. Tim
Use a hose to clean off muddy tools and boots before loading the car. Jane
Protect the rear bumper of your car when loading and unloading bulky tools by using a bootliner that has a bumper flap. Tim
Leave mud to dry before vacuuming it up. Jane
Wrap the head of dirty spades, forks etc. with old towels to help contain the dirt and stop sharp edges from causing any damage. Tim
Transport single plants in a bucket in the foot well of the back seat; if you have several plants use a crate or a cardboard box lined with plastic to stop them falling over. This will help prevent damaging the plant and spilling soil everywhere. Jane
Keep an empty plastic trug in the boot to store muddy boots, gloves and outerwear while in transit. Pop in a pair of clean shoes for a quick change. Tim