Here at The Hatchbag Company, we are excited to introduce to you our new blog, which accompanies our new and improved website. There are some excellent new features on the site including an improved quick search function, a new 'clearance' section for great bargains, new mobile site and demonstration videos to show you just how easy it is to use your hatchbag.  Find out more about our new Hatchbag Blog...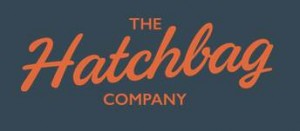 Behind the new look website, The Hatchbag  Company continues to produce the same high quality boot liners, pet mats and odour control mats that our customers have come to know and love.
While Hatchbag boot liners are ideal for dog owners who have to transport their pets around even when they are wet, muddy and a little bit smelly, they are also suitable for anyone who has to use their car boot to carry sports equipment, household rubbish, tools, baby prams and pushchairs, gardening equipment or anything else that could mark or damage your car boot.
A Hatchbag boot liner can help to keep your car in showroom condition by lining and protecting the base and sides of your boot.  There are over 400 different models and come in a range of colours. They are made with a tough, wipe clean finish and easy fitting velcro straps.
For further protection and for extra comfort for your four-legged friend, Hatchbag also offers extra mats to sit on top of the liner on your boot floor. The odour control mats are ideal for dogs whose smell tends to linger, the Hatchbed offers your canine companion a cosseting ride and the rubber mats provide all round protection.
We pride ourselves on great customer service so if your car could use a boot liner, don't hesitate to contact our friendly and helpful team for more information and check out some of the customer reviews on our website to show you just how useful a Hatchbag boot liner could be! Enjoy our new site and welcome to The Hatchbag Company.