The journey of a Hatchbag boot liner.
Today we want to show you what happens between clicking "Place Order" and the parcel arriving on your doorstep.
Here at the Hatchbag Company, everything is made in-house. So from the moment an order arrives in our online shop our team takes over.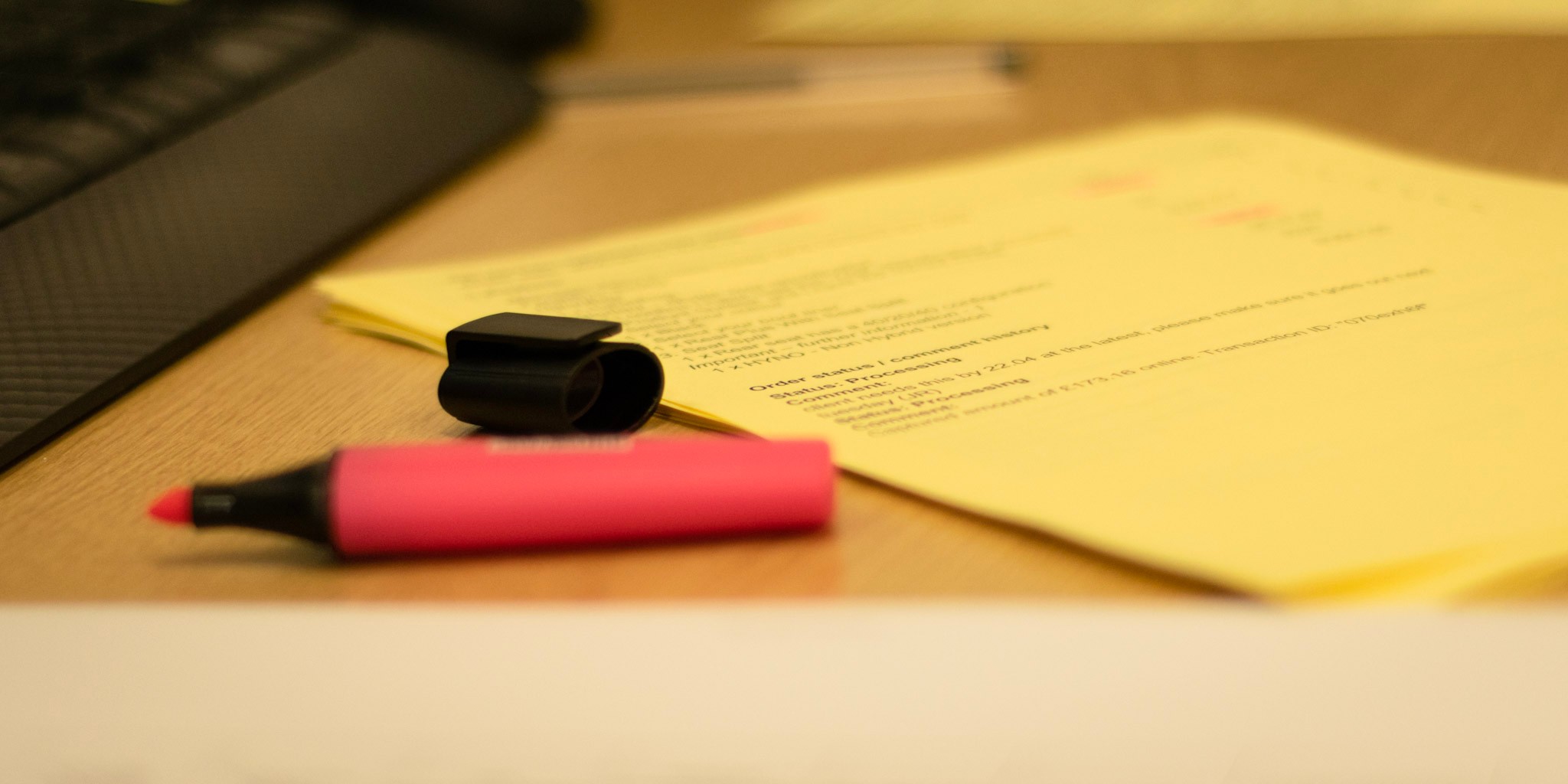 As our boot liners are tailored to fit your car model exactly, we sometimes will ask you very specific questions during the ordering process on our website. We check that your order has all the information we need, and we will contact you in case there are any unanswered questions. Our Customer Service team will help you if you need any more help with the configuration or are unsure about the specifics of your car model.
Once we have all the information we need, production begins. Your selected colour material will be cut by a state-of-the-art cutting machine and then hand-marked by the cutter. This is a unique identifier for your personal order.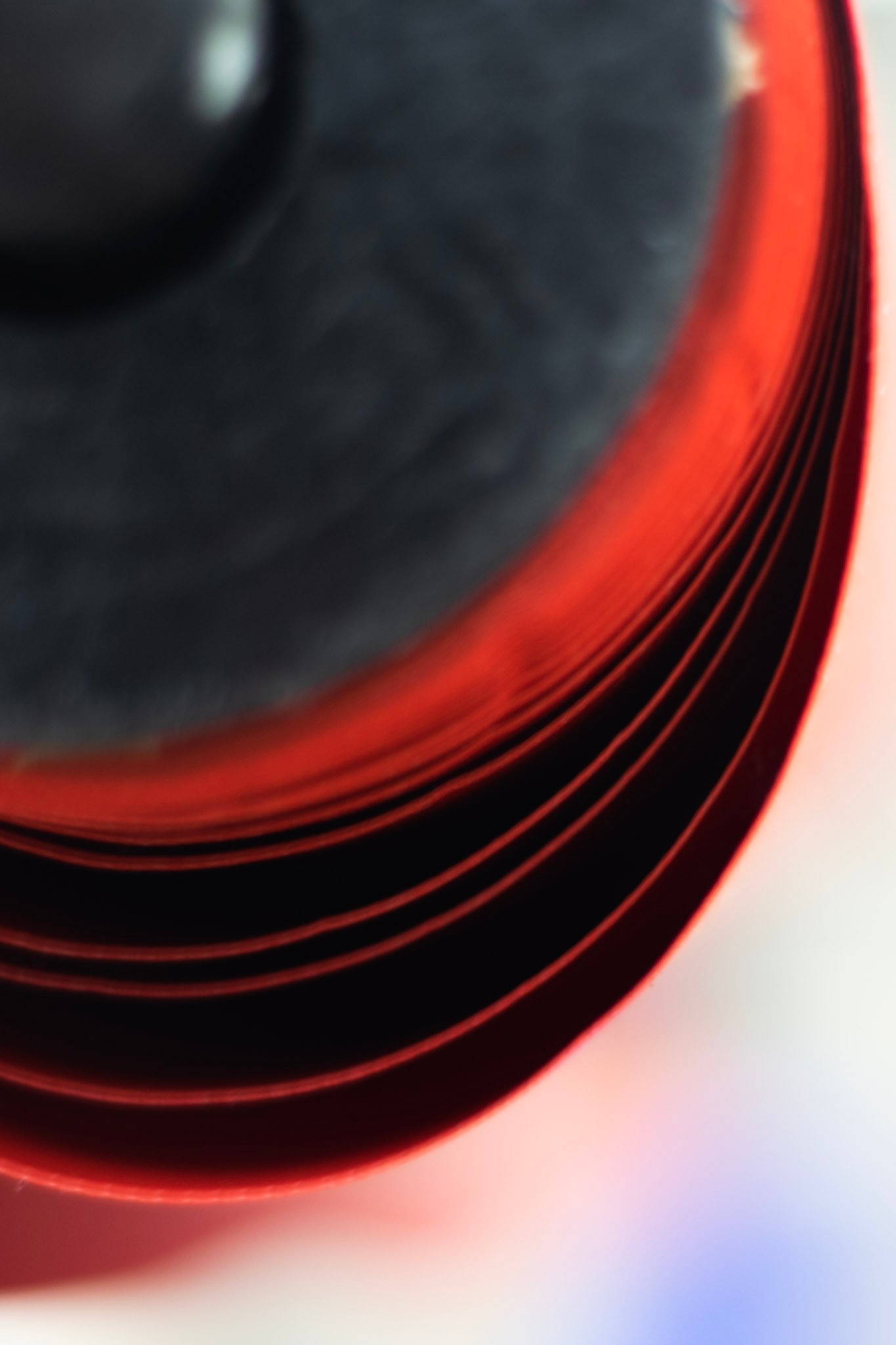 How many pieces make up a bootliner?
It differs from car to car, model to model. But here is an example of what a bootliner looks like when the cutter is done with it.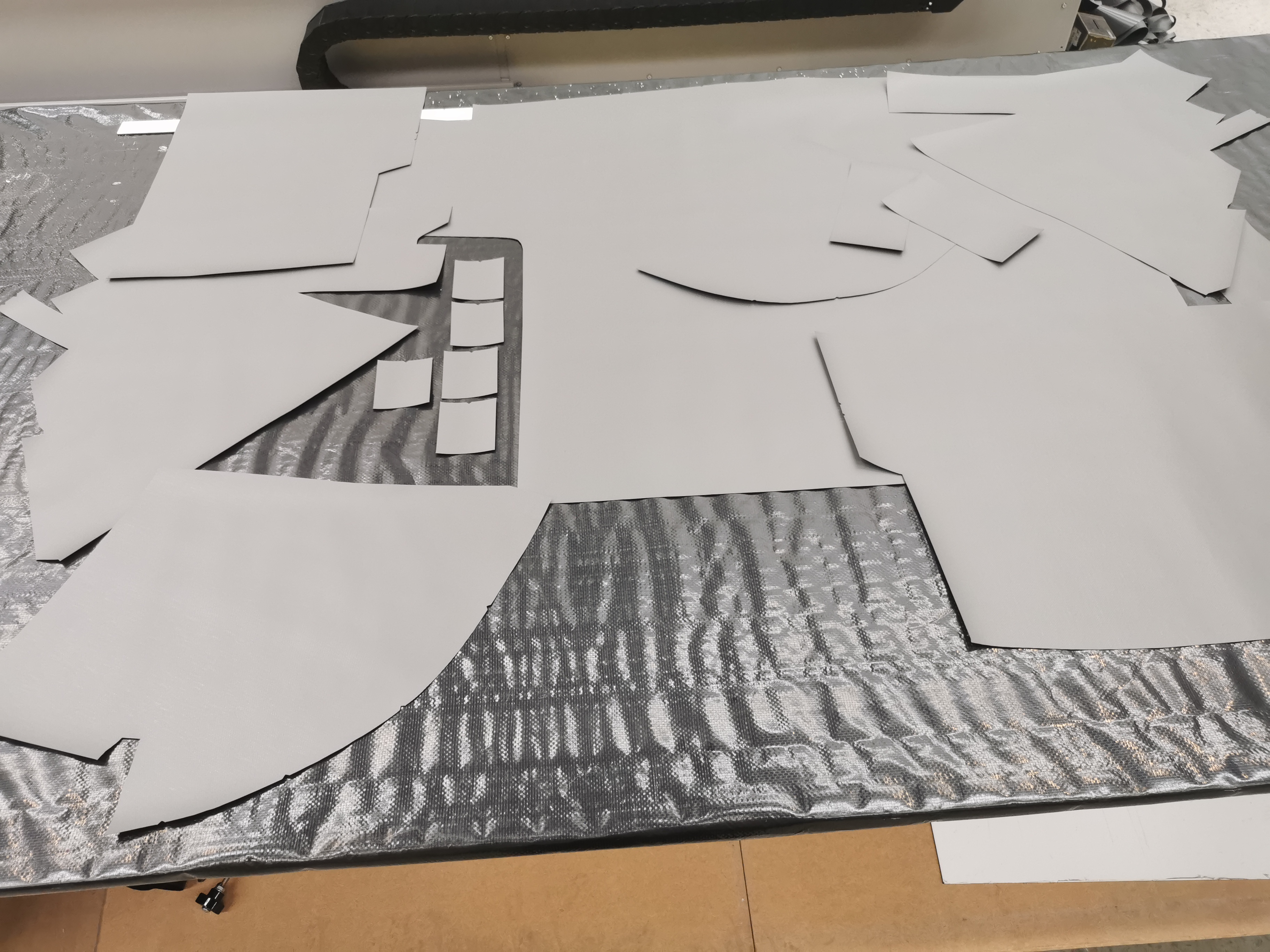 It is then handed to our high-frequency welders, who weld the first batch of hook and loop fastener strips onto your boot liner.
Yes, you can weld fabric, too!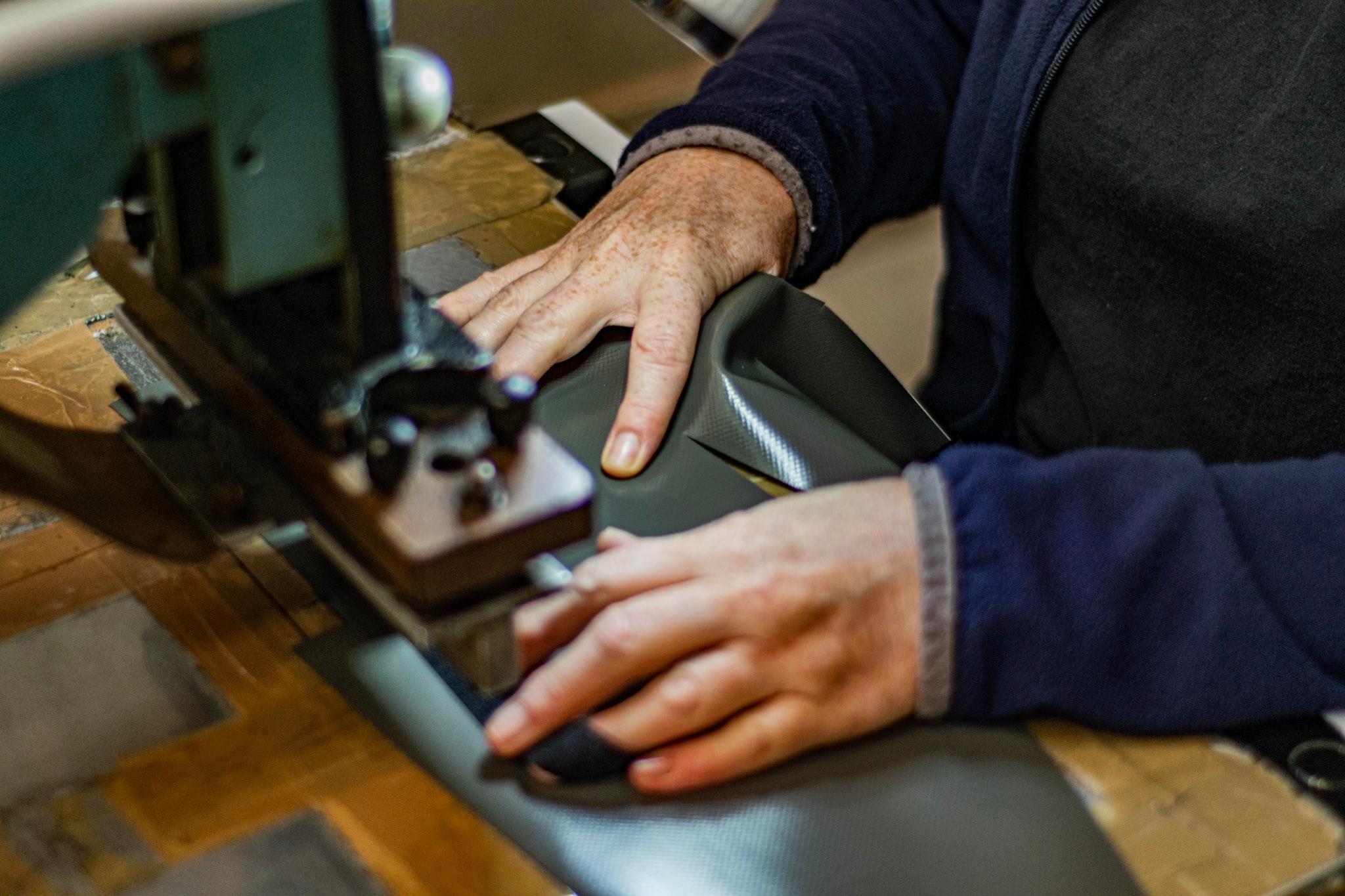 Once the smaller hook and loop fastener tabs are safely welded onto the PVC, the individual loose parts of the cut-out material move into our sewing room. Our team of highly skilled sewing machinists will then sew all the prep work like darts and long strips of hook and loop fasteners into the boot liner. Darts make sure the boot liner will fit into all the recesses in your car and will hug the edges tightly. The long strips of hook and loop fastener are your attachment points for extras like Bootliner Extension or Bumper Flap. No robots involved!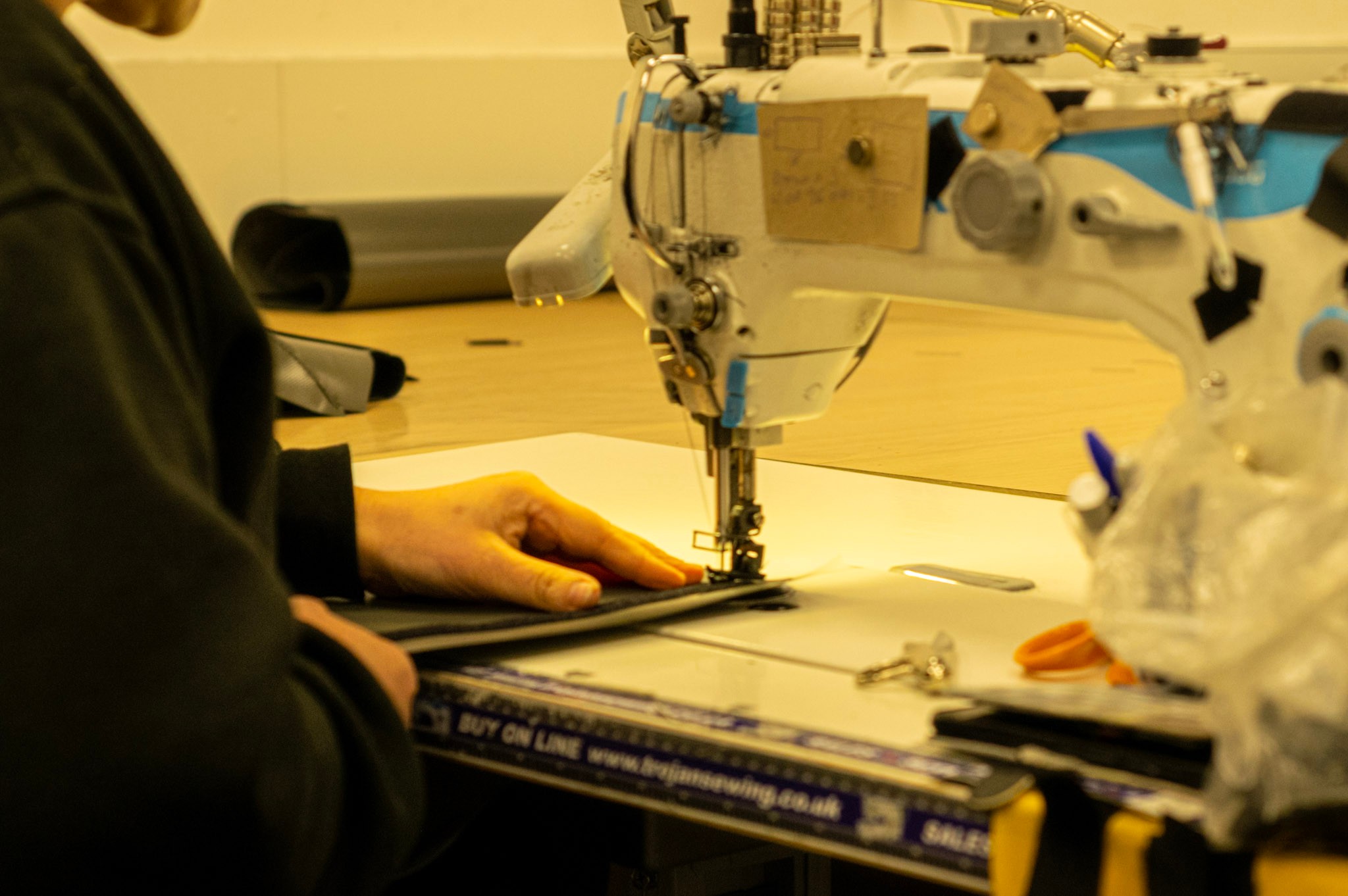 Once the prep work is complete, straps for the headrests and our logo are inserted.
From here the boot liner moves on to the next team.
All the various pieces that make up the boot liner are assembled into the main product, your boot liner is finally talking its final form. Every piece is sewn into place and all is secured with a black border around all of the outside. This is called TAPING and gives the edges of the liner and all our extras like bumper flaps and tailgate cover a nice, clean finish.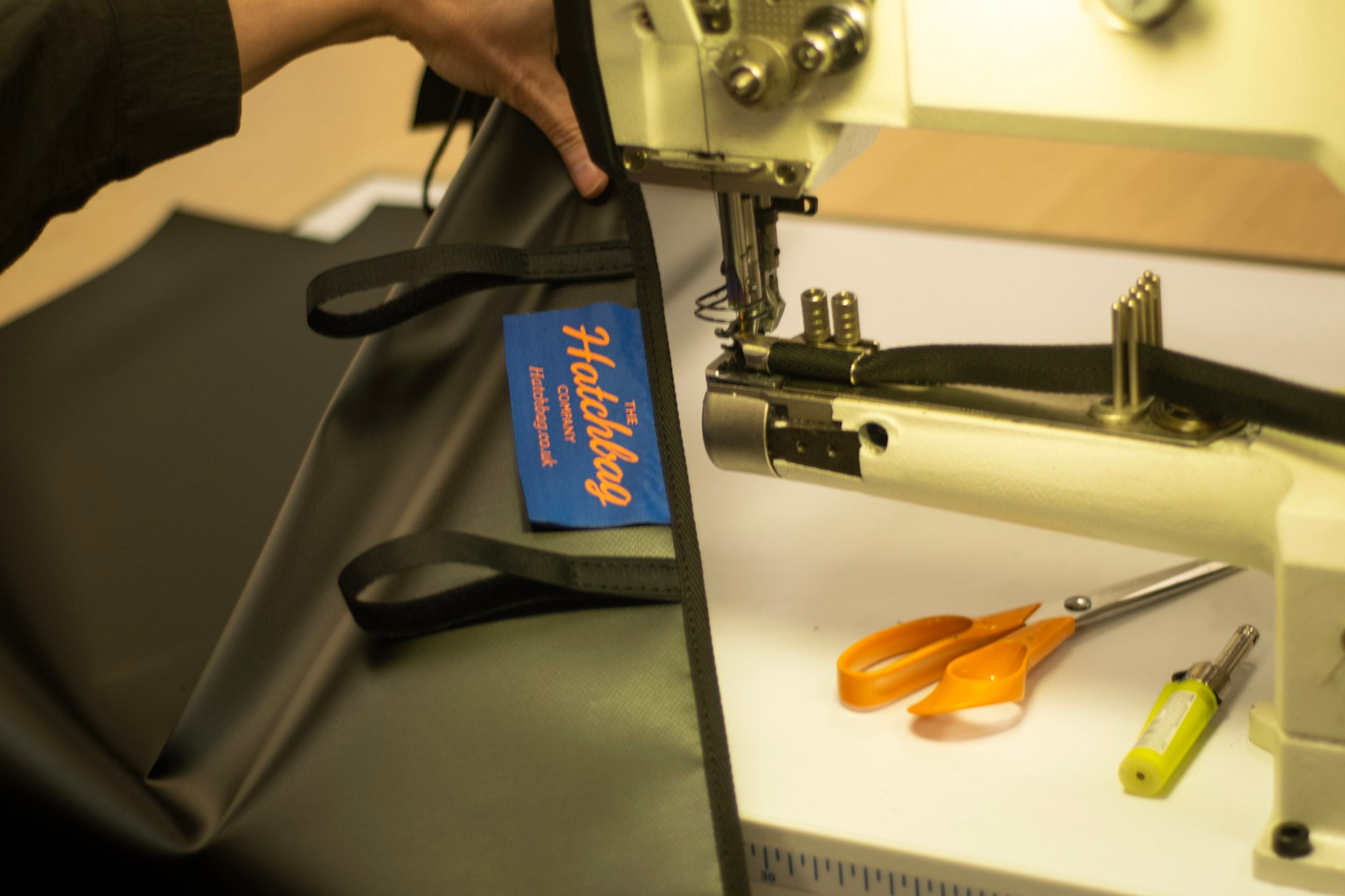 Your liner is finished, so now it gets teamed up with the correct tabs and strips of hook and loop fasteners so you can attach your boot liner securely to your car.
Every car is individual, so our logistics team will personalise your fitting kit before your order gets packed for shipping. Some cars need more fasteners than others, some don't need any at all, so we take care in putting together the correct tabs and strips for your fitting requirements.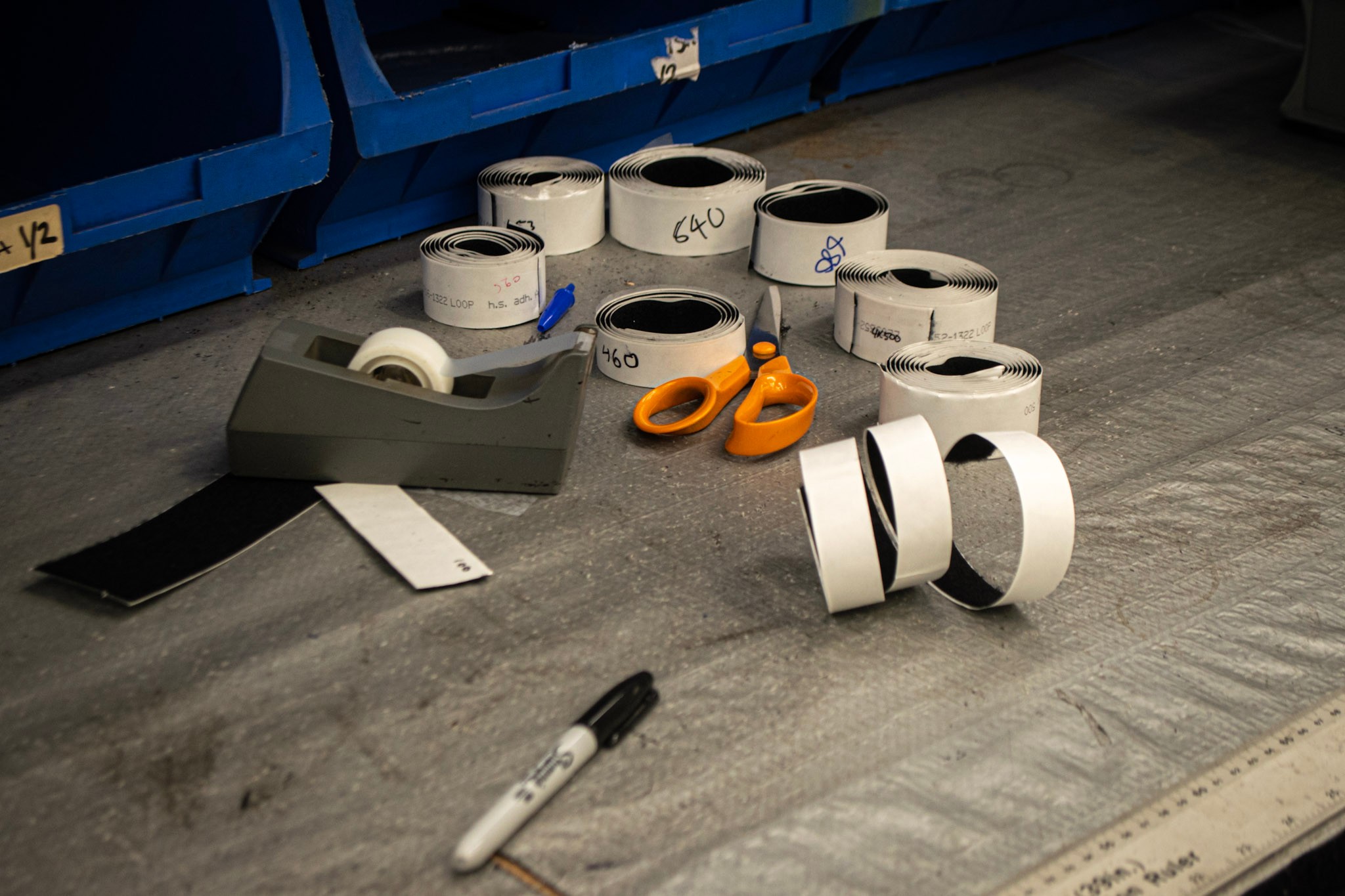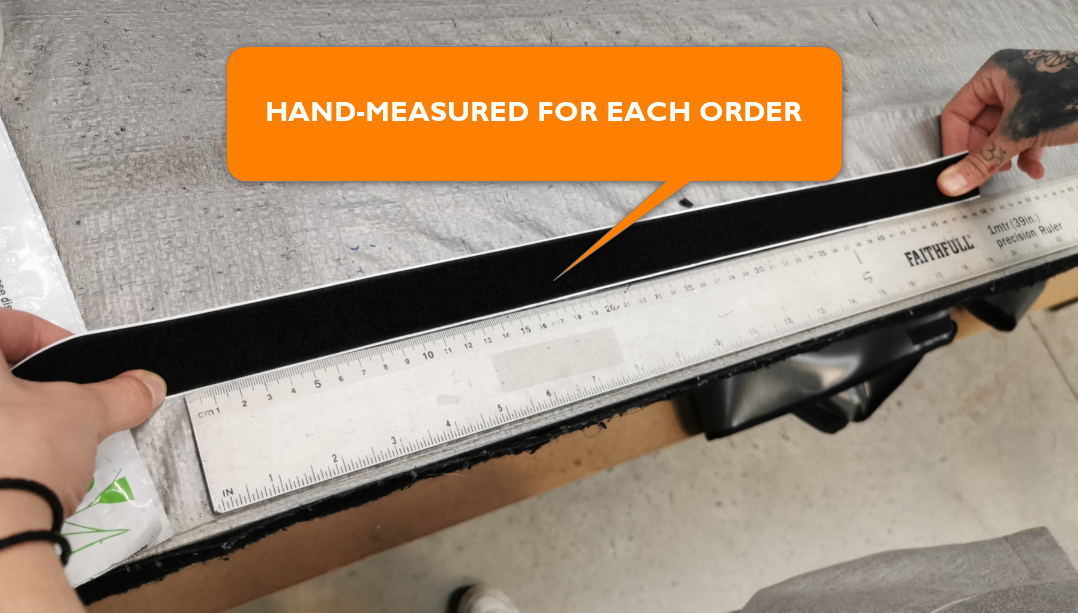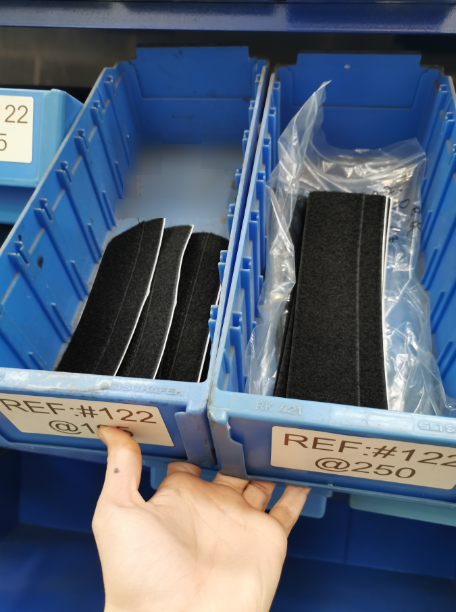 All that's left to do now is ship your order out. Our courier collects daily and has a Next Day mandate within the UK, so your order is normally with you the day after it has left our sewing room.
If you are in Europe and USA, we aim to deliver your order within 6 to 8 days after it was placed.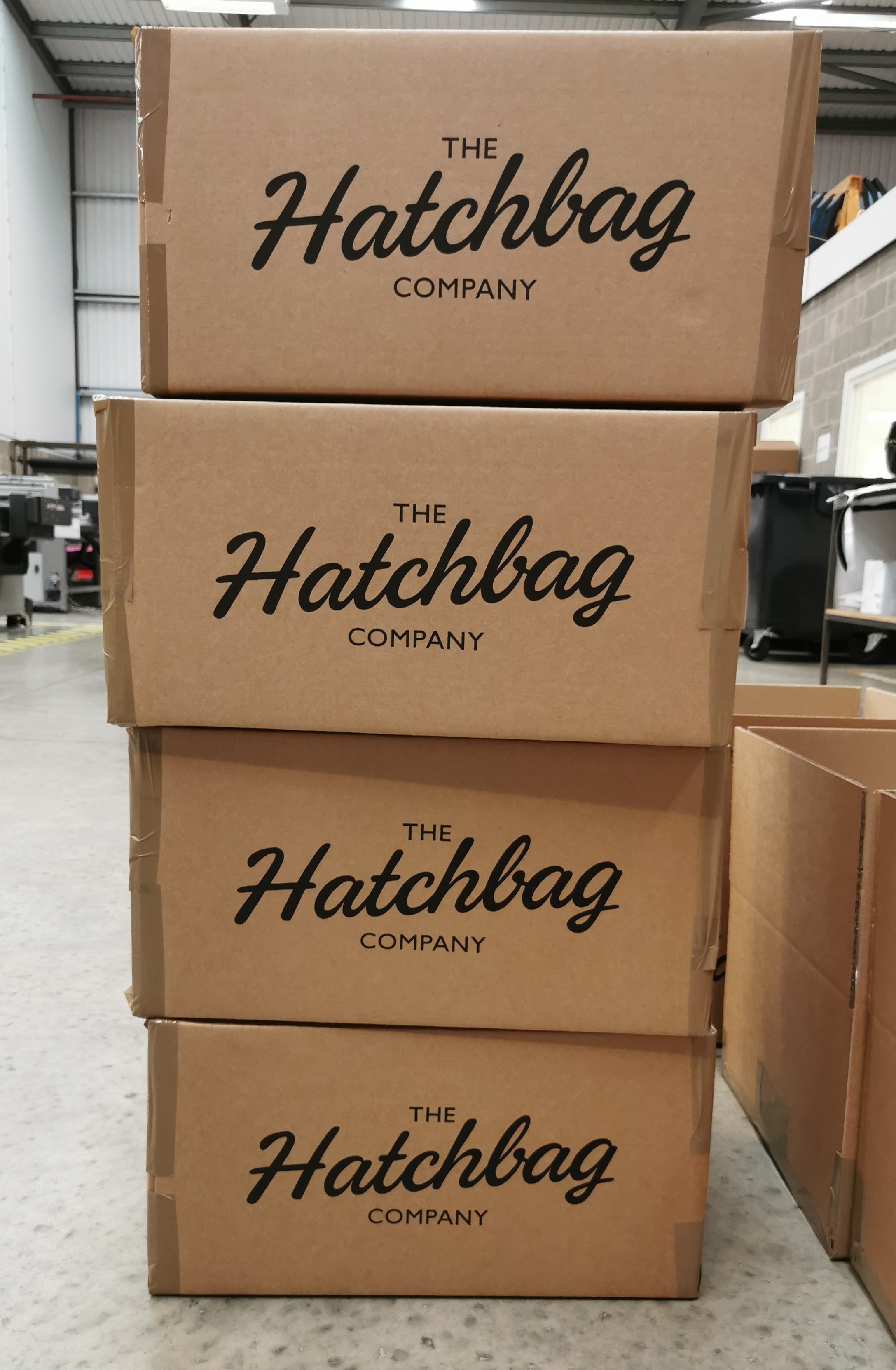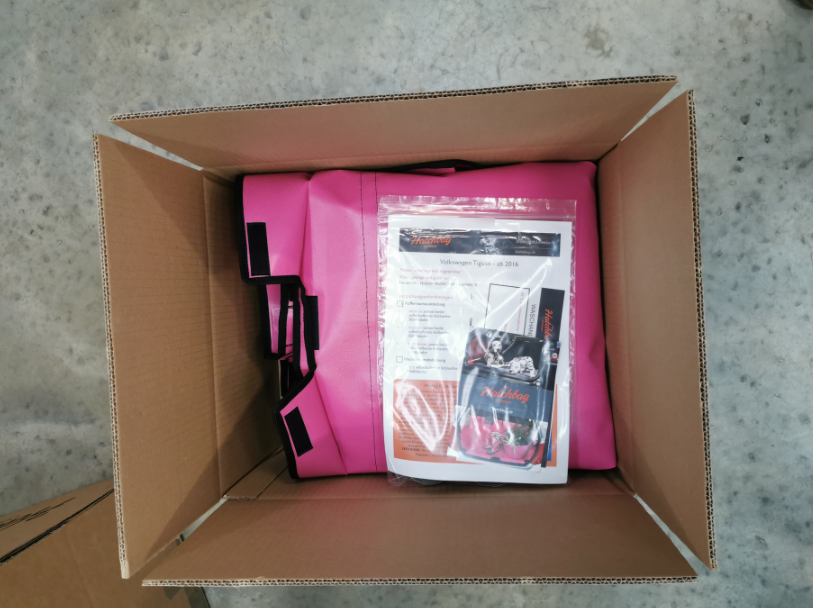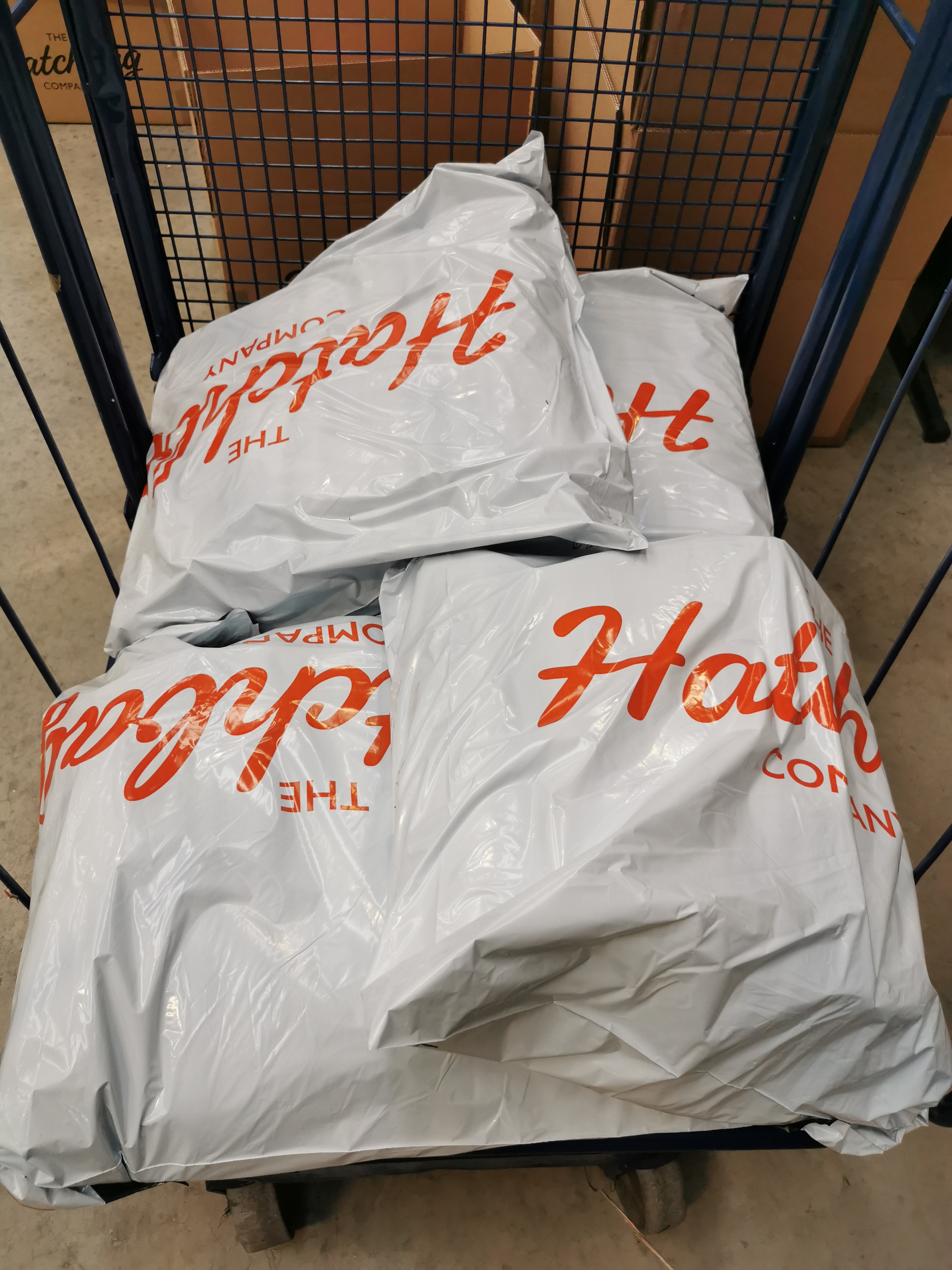 We hope you enjoyed this little look behind the scenes and discovered something interesting in the making of a tailored car boot liner.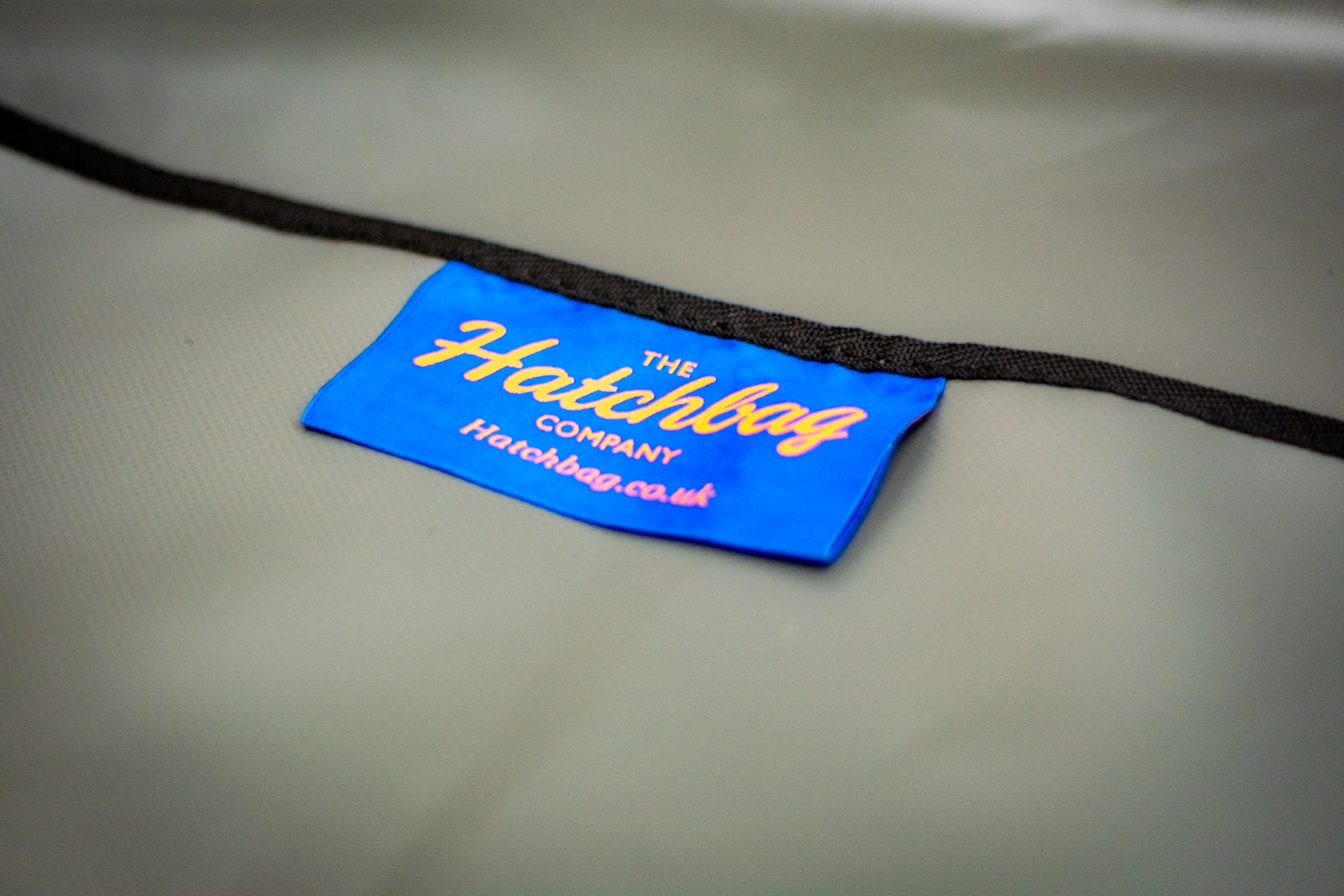 The Hatchbag Team