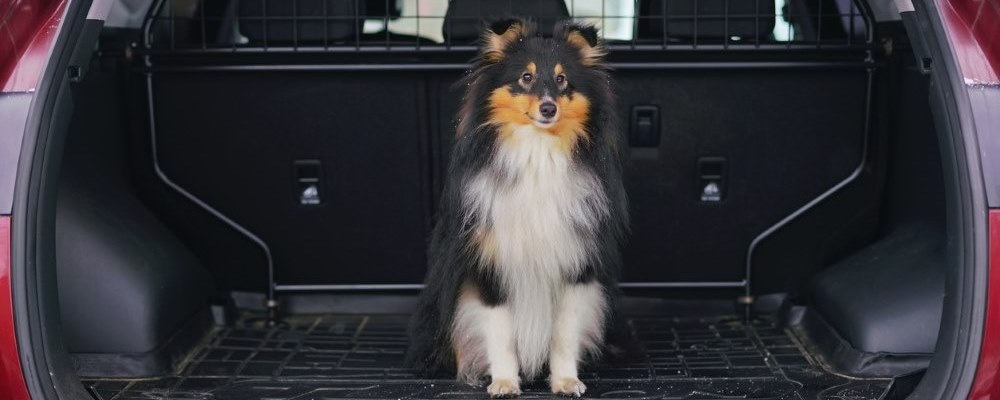 Once a four-legged friend joins the family, it's only natural that you'll want them to join you when you're out and about. But because not all trips can be made on foot, it's often necessary to transport dogs by car.
Taking a dog on a car journey, however, isn't as straightforward as simply letting them jump in and sit on a car seat. Allowing a dog to sit unrestrained in a moving vehicle can be incredibly dangerous, both for them and for other passengers in the car. It can even mean the driver is breaking the Highway Code, which states:
"When in a vehicle make sure dogs or other animals are suitably restrained so they cannot distract you while you are driving or injure you, or themselves if you have to stop quickly. A seat belt harness, pet carrier, dog cage or dog guard are ways of restraining animals in cars."
Driving without due care and attention because your unrestrained pet has distracted you can see you fined up to £2,500 and given nine penalty points. What's more, your insurance policy is unlikely to cover any damage caused.
To find out whether people are aware of this regulation and to determine just how safe dogs—and their owners—are when travelling by car, we surveyed the British public.
Here's what we discovered…
Alarmingly, 45% of dog owners admitted that their dog roamed freely in the car, either on the back or front seats, in the boot or in the footwell.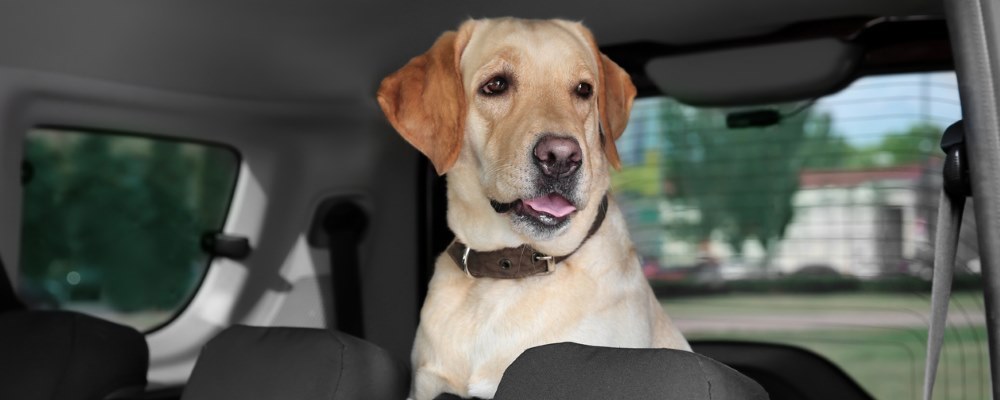 Of those who restrained their dogs in transit, using a dog guard in the boot was the most popular method, taking 29% of the votes. Not only does this comply with the guidelines set out in the Highway Code, it also ensures that the dog is safe, comfortable and unlikely to cause the driver any distraction.
TOP TIP: Ensure that your dog doesn't soil or damage the interior of your car boot by fitting a wipe-clean bootliner—perfect for after muddy walks and essential if your pet is prone to chewing or travel sickness.
A further 24% of the public chose to secure their dog in a harness during transit, again complying with Highway Code guidelines.
TOP TIP: If using a harness for your pet, never secure them to a front seat whose airbag is activated. If you were to crash, the airbag could cause your dog considerable harm.
Another popular way to transport dogs is in a crate in the boot, a method favoured by 13% of those surveyed. This helps ensure the dog is comfortable and in familiar surroundings, especially if you also use the crate as the dog's indoor bed.
TOP TIP: Again, a bootliner will help protect your car's interior when lifting the crate in and out. Some models can even be configured to protect the car's tailgate.
Meet the experts
As well as surveying the public, we also asked pet care experts for some top tips on keeping dogs safe and comfortable in transit. Here's what they had to say…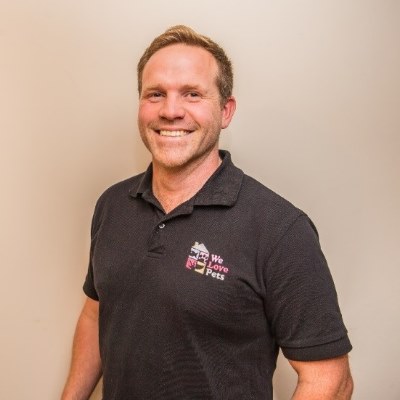 Ryan White
Managing Director of We Love Pets
We Love Pets is an award-winning pet care business, offering professional dog-walking, pet-sitting and boarding services.
Ryan has been teaching animal care and behaviour for eight years and has 25 years' experience of working with dogs.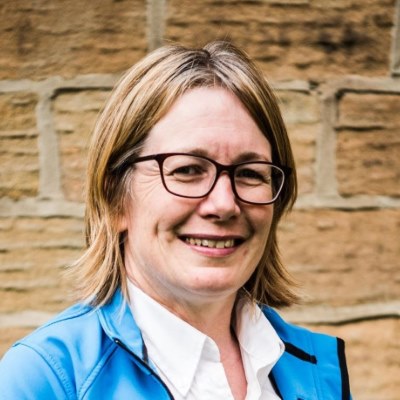 Louise Self
Dog care coordinator at Barking Mad
barkingmad.uk.com
Barking Mad is the UK's number-one dog home boarder, offering dog sitting and home boarding.
Louise is an experienced dog owner and trainer and regularly hosts dogs in her own home, as well as arranging suitable matches with other families.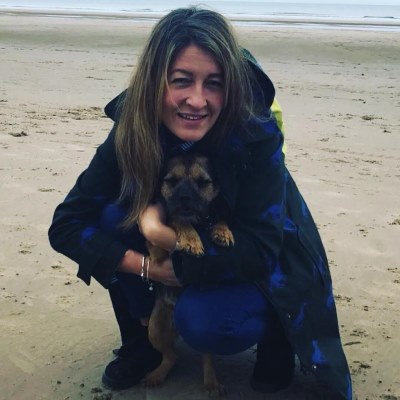 Gemma Harrison
Owner of Walkies with Marley
walkieswithmarley.com
Walkies with Marley is a family-run dog-walking and pet care business based in Sheffield, South Yorkshire.
Fulfilling a lifelong desire to work with animals, Gemma (along with Marley, her four-year-old Border Terrier) provides a personal pet care service, making the most of the fabulous walks on offer around the Peak District.
How would you advise transporting a dog on a car journey? Does this differ according to the size of dog/number of dogs?
Ryan: Definitely! People often assume that larger breeds are more difficult to travel with due to their size, but actually small dogs could be just as much of a hazard in a moving vehicle as their bigger counterparts.
Distraction could increase the risk of an accident, which is why an appropriate safety harness that fits correctly or a cage to secure the dog is paramount. Where is the dog? Exactly where you left it—there's no need to keep checking. The dog is safe and so are you and your passengers.
If you have more than one dog, each dog needs to be restrained in a safe and appropriate manner, no different to that single dog. It's important to ensure that any equipment is fit for purpose. If it's too tight, it could rub and cause discomfort, making the dog unsettled. If it's too loose, it may cause the dog to free itself and startle the driver, causing a distraction. If the dog is in a harness, it's important that long leads aren't draped loose as this could cause the dog to become tangled and lead to injury.
Louise: There are many ways to transport dogs. My preferred favourite is in a crate in the rear of the car as the dogs can move around and have space to change their positions for maximum comfort. When you have more than one dog, it eases stress as the dogs remain together all the time.
Dogs don't have to wear seatbelts, which can aggravate some, particularly if they're not used to wearing a harness and being restrained. Never attach a seatbelt to a dog's collar as it can cause a neck injury or potentially strangulation. They also tend to be damage-limitation in the form of preventing the dog being thrown forward in the event of a collision and don't really offer any protection to the dog.
Gemma: You must restrain your dog when travelling in a motor vehicle—failing to could invalidate your insurance if you have an accident, and land you an additional fine. Personally, I'd strongly advise using a crate, especially for younger giddy dogs, or where this isn't possible, a doggy seatbelt. As a dog walker, I use multiple crates in the back of my van and on the whole have each dog crated individually. I do have some larger dogs that I'm unable to crate due to their size, so I have them attached to a short dog seatbelt to keep them in place, safe, and at no risk of getting tangled.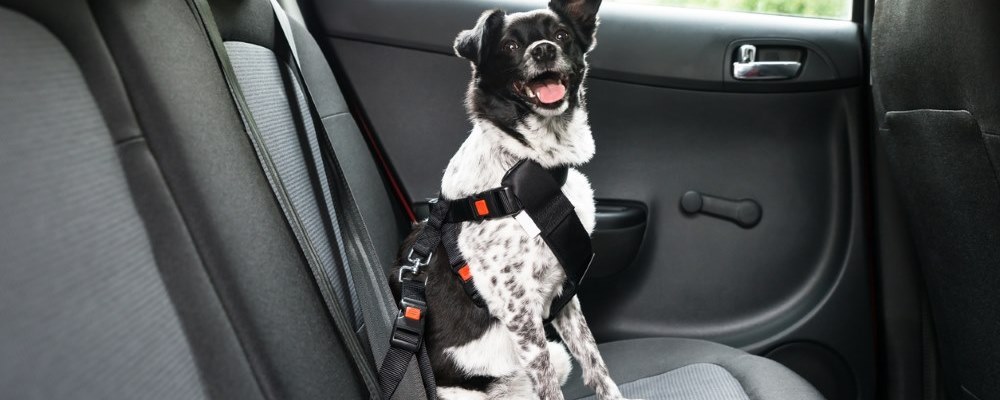 Do you have any tips to help dogs suffering from travel sickness?
Ryan: The most important rule is to always plan your journey! Make sure you don't feed the dog immediately before or after as it may cause them to have an unsettled stomach.
Frequent short journeys are best and try to avoid lots of windy roads and roundabouts where possible. The most important thing in preventing travel sickness is enabling the dog to gain balance. The dog needs to feel secure. Lots of deep bedding will support the dog and allow it to feel far safer. Once the dog starts to realise it can regain balance with the movement of the car, you can start using less bedding.
Louise: If a dog suffers from travel sickness, it can help for them to travel in the front passenger seat provided they are well secured. I've found that driving particularly smoothly helps—for example, if stopping at traffic lights etc. brake slowly in anticipation and don't pull off suddenly. Also ensure that the dog doesn't eat for at least two to three hours before they travel. There are various medications or stress remedies on the market but I've never used them, finding the above combats all but the most serious car sickness.
Gemma: I've found that, like people, dogs can be travel-sick when they can't see out of the window, usually when they've been positioned in low crates. Elevating the crates to enable the dog to see seems to help! Also, don't give your dog a big meal before travelling—feed them literally nothing if you can help
What problems (if any) have you encountered transporting dogs?
Ryan: I've never encountered any problems personally. I've worked with dogs for over 25 years and it has always been instilled in my mind to always expect the unexpected and have mitigations for every unexpected incident. Fortunately, prior planning has always prevented any incident. All of our franchisees we recruit have training at Wiltshire College and gain a City and Guilds qualification, which prevents any mistakes or misjudged acts. All of our franchisees and their teams follow our health and safety policy and training guides that we put together at head office, which dramatically reduces the likelihood of an incident occurring. In the unlikely event that an incident occurs, all of our team are pet first-aid trained, which means they can deal with emergencies swiftly and confidently.
Louise: I've never encountered any problems transporting dogs. I find they like the radio or music on and soon relax and enjoy the journey.
Gemma: No major problems to report.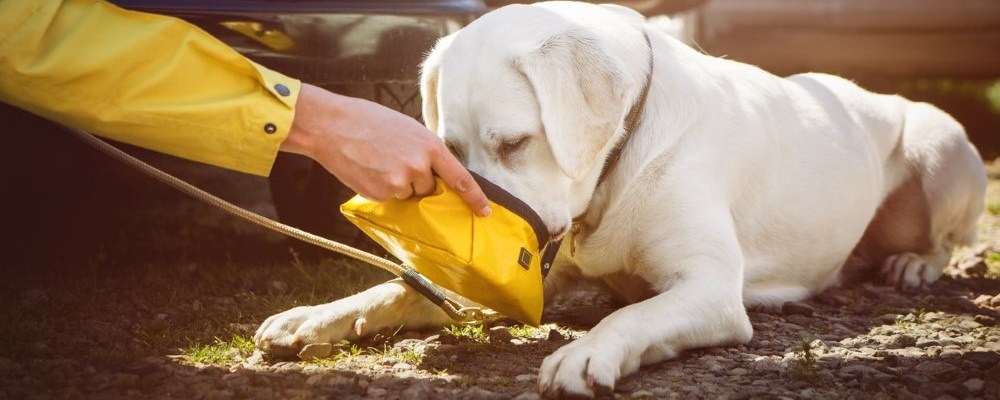 Would you approach taking a dog on a long motorway journey differently to a local journey?
Ryan: I would always exercise and toilet-break the dog before any journey—long or short. If it was a long journey and the dog was fit and active, the exercise prior to leaving would be more significant. Feeding a dog before a journey or letting them drink lots of water could lead to complications. Whether the journey is long or short, a dog would benefit from not having a full stomach.
Louise: I would take more items to entertain a dog on a long journey, particularly if they do tend to find travelling stressful. Something for the dog to chew would be helpful as this both occupies them and helps relieve stress. Also if they have a favourite soft toy or blanket that gives them comfort, put that in the crate with them.
Gemma: On longer journeys I'd make sure that they are comfortable with a soft towel or a blanket on the seat or in their crate. If using a doggy seatbelt on a long journey, you obviously need to ensure your dog is safe, and on a leash which is not too long but long enough for them to relax and lie down and sleep. Ensure you break up the journey for a leg-stretch and toilet stop and bring plenty of water.
On shorter journeys, especially when I'm working, I still put towels in the crates to make the dogs more comfortable. It also helps to dry them off a little when transporting them home again. I always have water, which is especially handy on warmer days, but to be honest we generally go where the dogs can have a splash and a drink in the rivers.
Is there anything you could recommend to help ensure the dog is as comfortable as possible in transit?
Ryan: It's always really important to ensure the car is well-ventilated on a hot day with either air conditioning or open windows, especially on long car journeys. No air flow and warm weather can be detrimental to a dog's health.
Louise: Open the window slightly to let in some air, drive carefully and be responsive to the dog's needs. A comfortable full-restraint harness if travelling on a seat and your dog is happy with this.
Gemma: In the summer, keep them cool and hydrated, and in the winter keep them warm and comfortable. The problem with crates is that the majority have a plastic bottom, so without a towel or a blanket dogs can feel like they're slipping about. Also ensure you buy the correct size of crate for your dog, especially for longer journeys.
Has transporting a dog ever damaged the inside of your vehicle? How have you prevented this?
Ryan: Restricting a dog and not allowing it to roam freely in a vehicle will immediately reduce this risk. I'd always advise if you have a dog on a harness on the back seat that the dog is already familiar with the harness. Wearing the harness supervised within the house and normalising it will prevent the dog from chewing it. Dogs can get bored easily and release anxiety by chewing so don't leave the dog unattended for a long period of time.
Plan your route with suitable areas to exercise the dog and allow it to have a toilet break as this will help settle the dog. Familiarisation is key for dogs—new things can cause excitement or anxiety and both of these behaviours can trigger chewing.
Acclimatise your dog to the car by starting with shorter journeys closer to home before you start with longer journeys. Always look out for signs that your dog may be stressed such as panting, barking, fidgeting or panting heavily.
Louise: I've never experienced damage to the interior of my car due to the dogs being in a crate.
Gemma: I've used a material seat liner in the past that attaches to the front seat and then straps onto the back seats. Liners are a great idea, as they help to protect the seats then just lift out so you can shake them off and give them a clean.