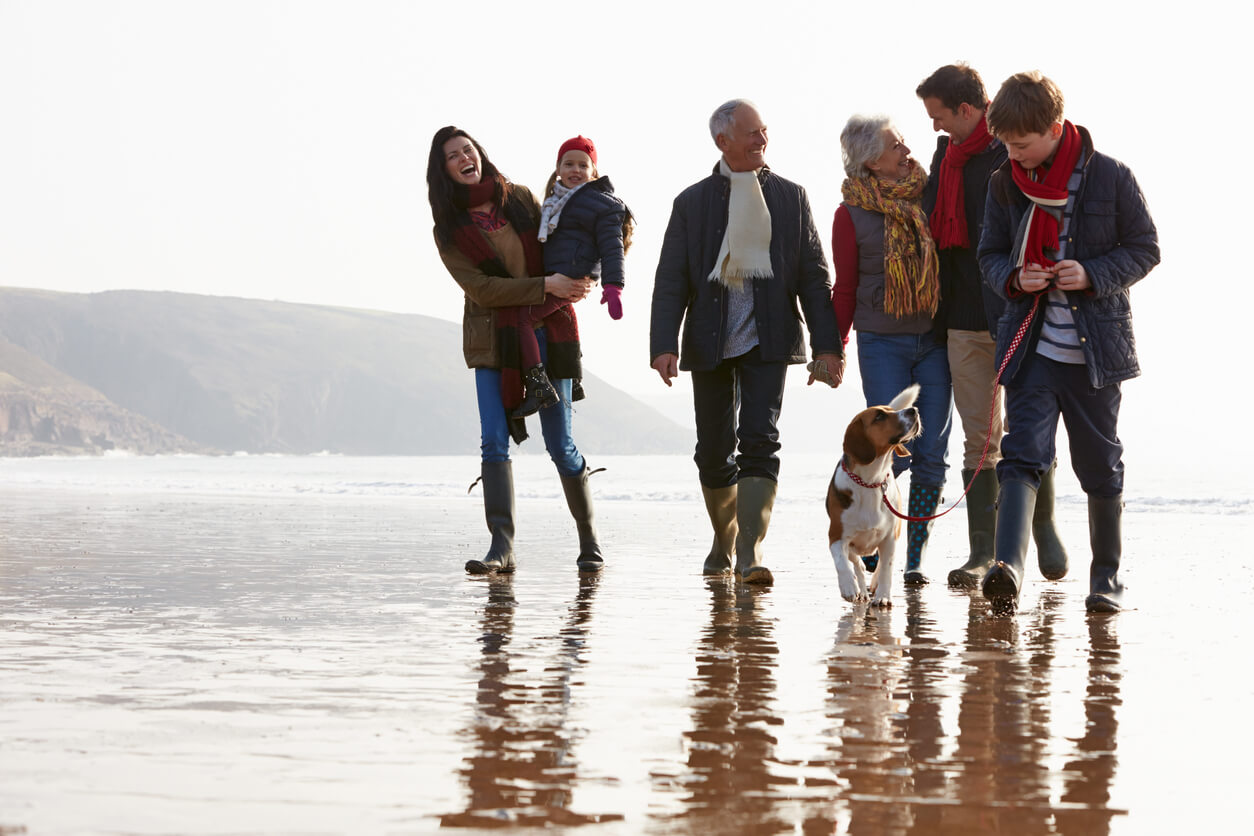 Taking a holiday during the winter months no longer consists of jetting off to sunny climes or hitting the ski slopes. Increasing numbers are choosing to stay closer to home and enjoy the British coast and countryside for their out-of-season breaks—and why not, when we have so much amazing scenery right here on our doorstep?
Time to celebrate
Out-of-season UK breaks offer many practical benefits, particularly when families and groups of friends want to spend time together at Christmas or over the New Year. Not only do spacious holiday rentals make it easier to accommodate large parties in terms of bedrooms and bathrooms, the fact that it is a neutral space means that no one has the responsibility—or cost—of being the sole hosts.
Christmas and New Year are popular times for people book UK getaways to enjoy a Christmas Day beach walk, New Year celebration in the local pubs, or simply to relax with family without the stress of hosting in their own home.
We see quite a variation of Christmas and New Year guests. Our large, more spacious properties are popular with multi-generational families or groups of friends, whereas some of our cosier cottages or traditional fisherman's cottages are ideal for couples. Emily Mercer – Coast and Country Cottages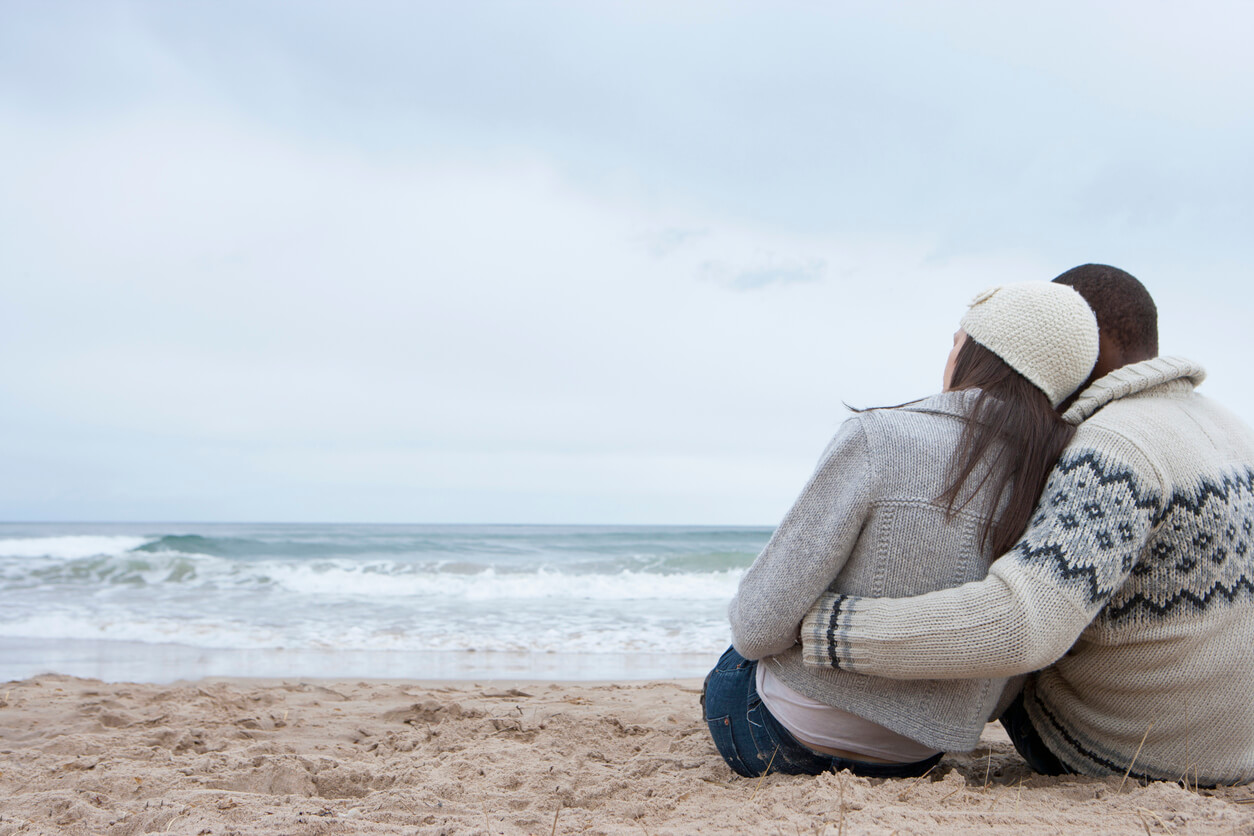 Avoiding the crowds
One of the best things about heading to popular tourist spots in the winter months is the lack of people! Large stretches of empty beach, pubs with plenty of free tables—even better if they are by a roaring fire—and traffic-free roads… what's not to love?
Although many people associate the beach with long, summer days, beach breaks are also popular during the winter with visitors who want to make the most of fewer crowds, emptier waters and stunning, undisturbed scenery. Watersport enthusiasts enjoy the quieter waters in the out-of-season months, so you can often spectate surfers trying to catch a wave and people on paddleboards or kayaks exploring the coastline.
The countryside is particularly popular out of season, offering an abundance of walking routes for keen hikers. Many of our holiday homes dotted along the coast path are booked out during the autumn and winter months, with those looking to enjoy a break from city life, or simply seeking fresh air and incredible views. Emily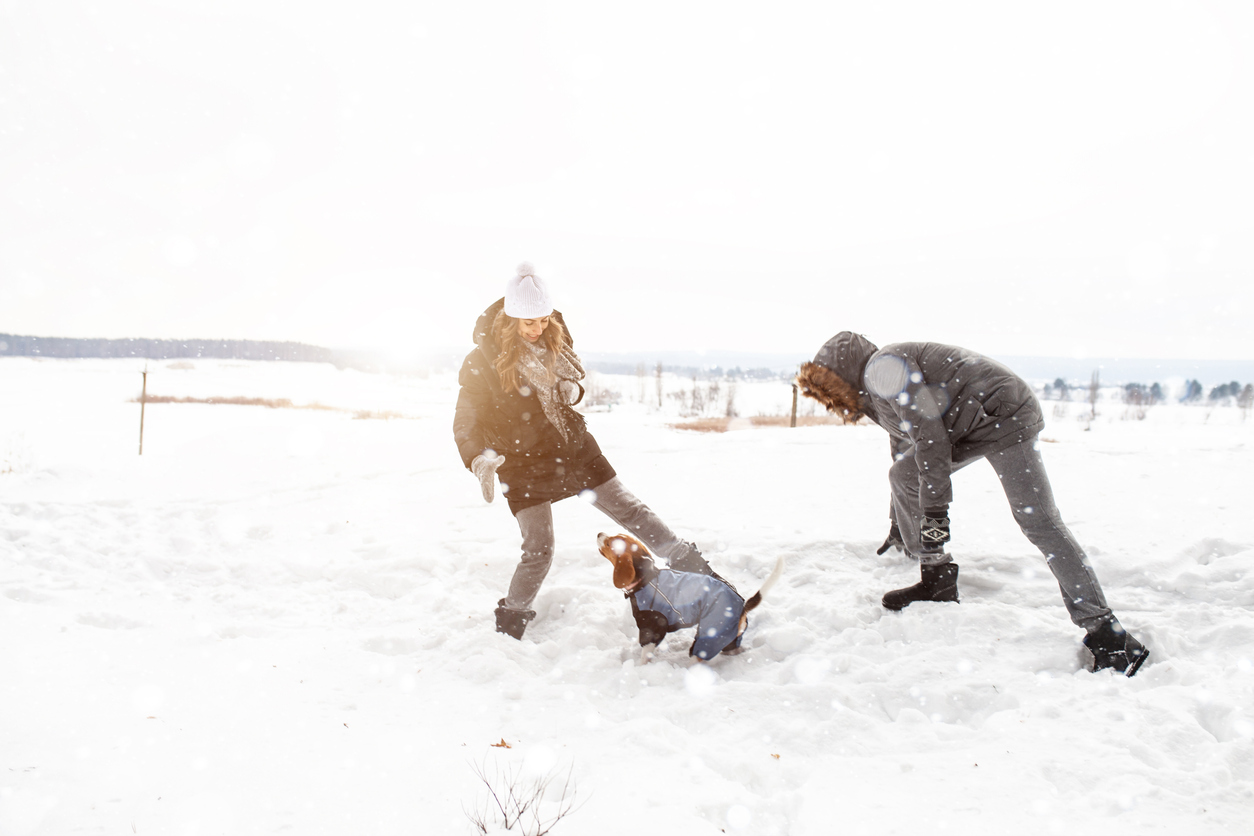 Travelling with pets
A family or group holiday isn't complete without the four-legged members, thankfully travel companies are recognising that dog owners want to include their pet in the fun and as a result, more and more holiday lets and hotels welcome pets with open arms.
Dog-friendly Christmas escapes—where all members of the party are encouraged to put their feet up—are beloved by couples and families alike. Hotels that cater for all the family—two-legged or four—are particularly popular for those looking for a very special Christmas away. Nicky Burton – All Four Paws
Our team are all dog lovers, so we completely understand the increased demand in recent years to include your pet in your holiday plans. Around a third of our properties now accept pets, and we have found that this can really help to extend bookings out of the traditional peak season. Often couples holidaying with a dog would prefer to visit outside of the school summer holiday period. Emily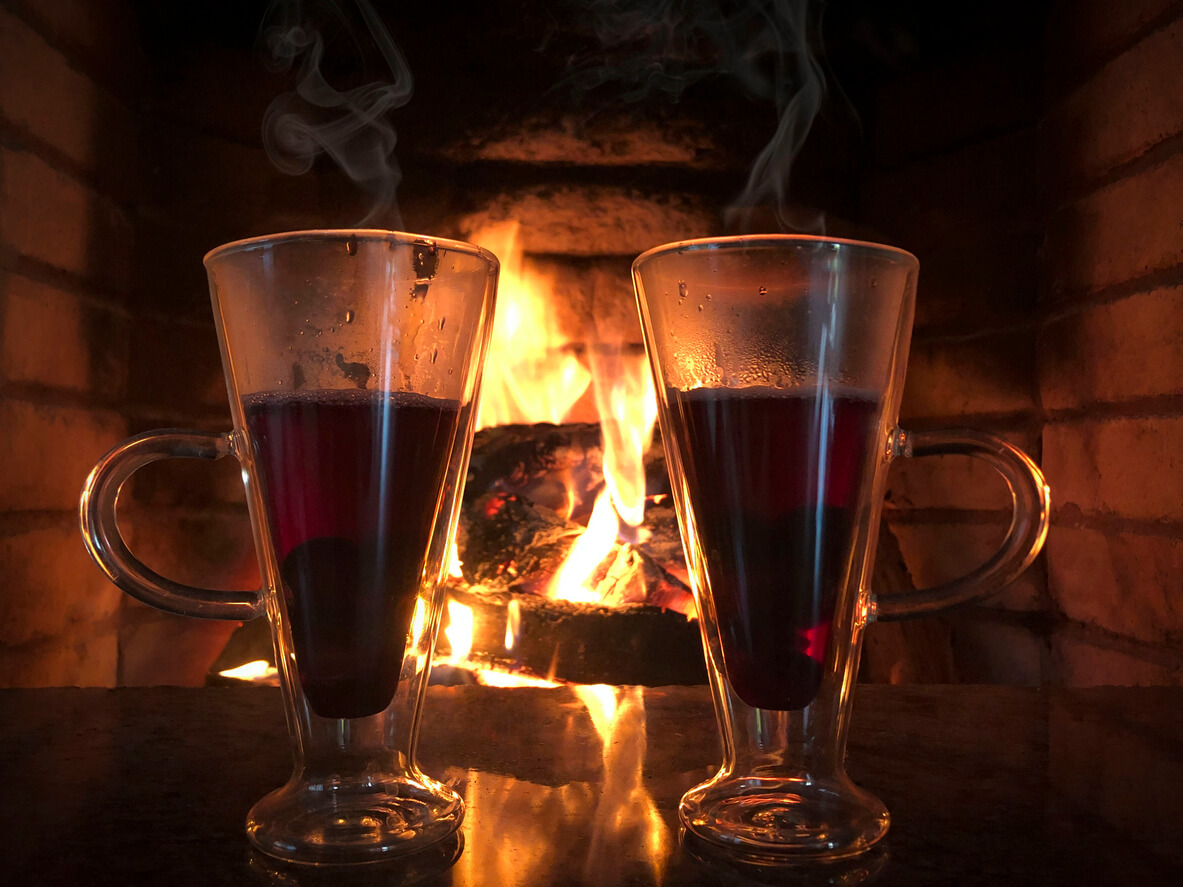 Embracing the outdoors
Although it can be tempting to spend your break hibernating in front of a roaring fire, getting out and about to explore the local area is well worth the effort. There's every chance that you will stumble across some unexpected find on your travels, even if that simply happens to be the local pub!
As most beaches lift their dog restrictions from 1st October every year, the golden shores become a haven for families enjoying time with their four-legged friends. There's nothing more refreshing and relaxing than heading to the beach for a blustery winter walk, before returning to a local pub with a burning log fire.
With so many fantastic pubs and restaurants in the region—several of which are positioned on the coast paths—visitors often see the winter months as a chance to work up an appetite by walking, before indulging in a hearty roast dinner or seafood dish. Emily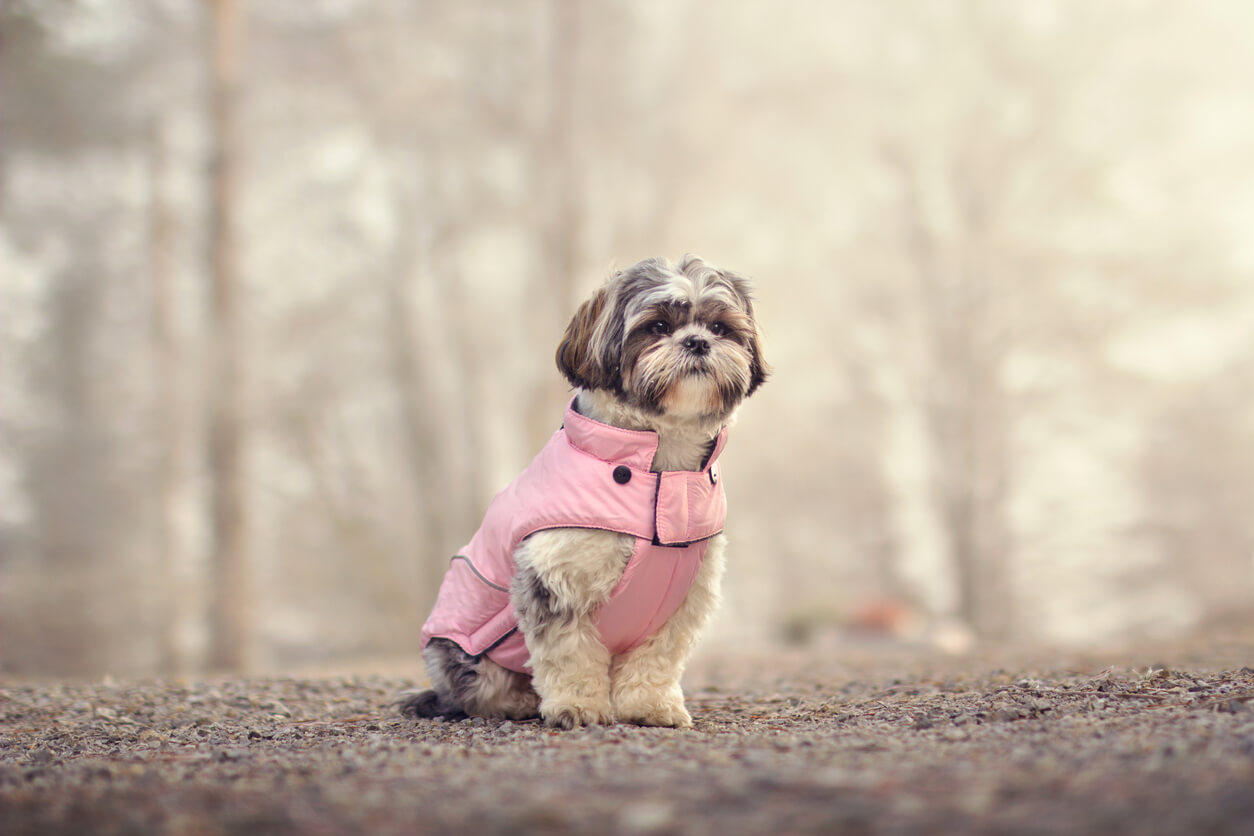 Prepare your pet
The coast and open country can be susceptible to the best and worst of the weather so make sure you take plenty of layers, waterproofs and sturdy footwear. Although dogs are protected by their fur, they can still suffer from the cold so they will also need to be shielded from the weather with a warm coat. Many dog owners transport their dogs in the boot of the car when venturing further afield, so make sure you create a cosy space for them to cuddle up in while in transit with plenty of dry towels and blankets. A wipe-clean bootliner will help prevent mud, sand, water and dog mess from transferring into the carpet and also prevent the dog crate from damaging the car's interior.
Country escapes are loved by dog owners in the winter months and our own four-pawed guru Rigby adores a seaside walk, even in the chilliest of conditions—it's a great way to blow the cobwebs away!
When walking on colder days, invest in a dog coat that not only covers the dog's back but their chest too. A coat is great for keeping smaller dogs warm while they patrol the long grasses and it will help control any mess they pick up. Make sure you pack lots of cosy blankets and a drying robe to wrap up your dog post-walk to ensure they don't catch a chill. Nicky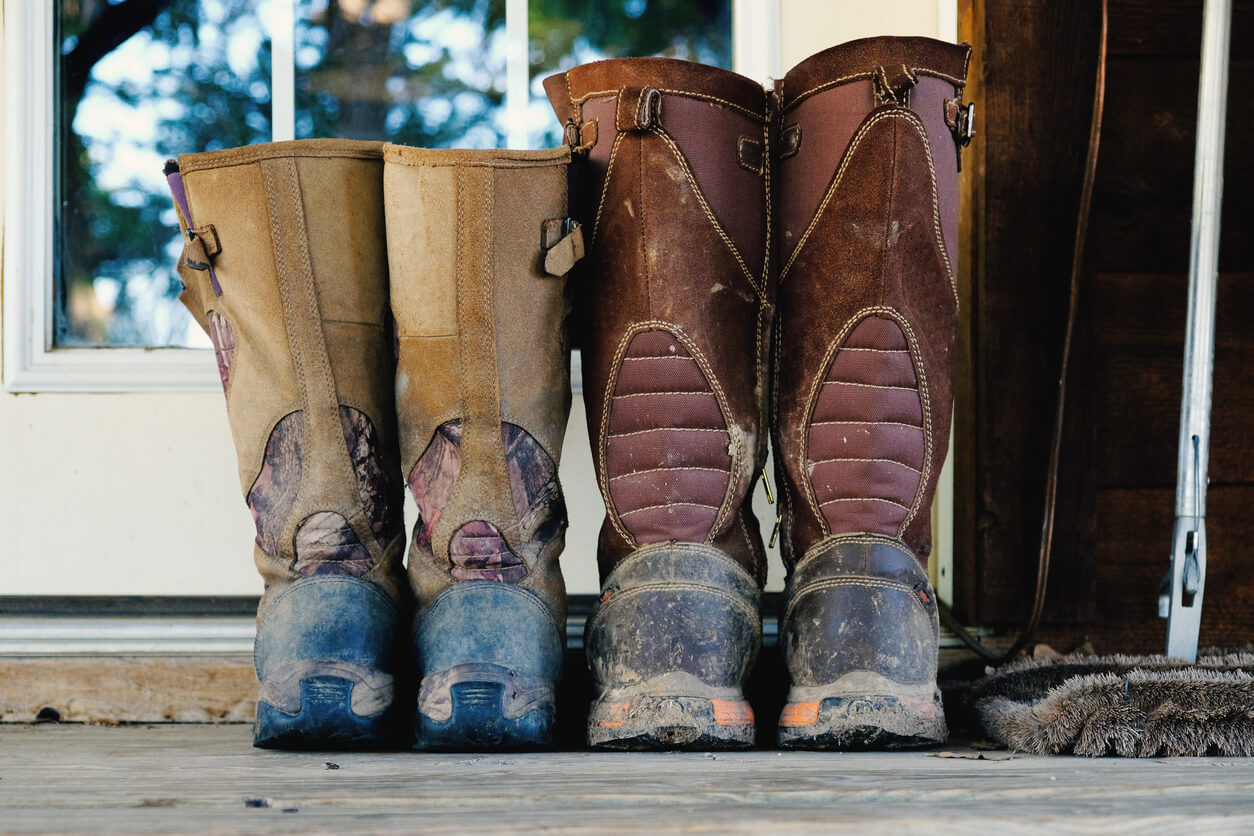 A portable boot room
Although exploring the great outdoors is a big part of many UK breaks, holidaymakers also like to enjoy smart meals out, visit local attractions and indulge in a little retail therapy. To avoid having to tramp around in waterproofs and muddy walking boots 24/7 it is worth stashing clean footwear and smarter outerwear in the car for a quick change when out and about. Again, a bootliner can be an absolute godsend for preventing mud, sand and moisture from transferring from outdoor wear into the car's interior when soggy items are removed. Using the boot as storage space for dirty footwear throughout your stay will also prevent soiling the flooring of the rental property and potentially incurring cleaning charges.
South Devon isn't just for outdoor enthusiasts during the winter; with a number of renowned health spas, vibrant Christmas markets and boutique shops, there is something for everyone. Emily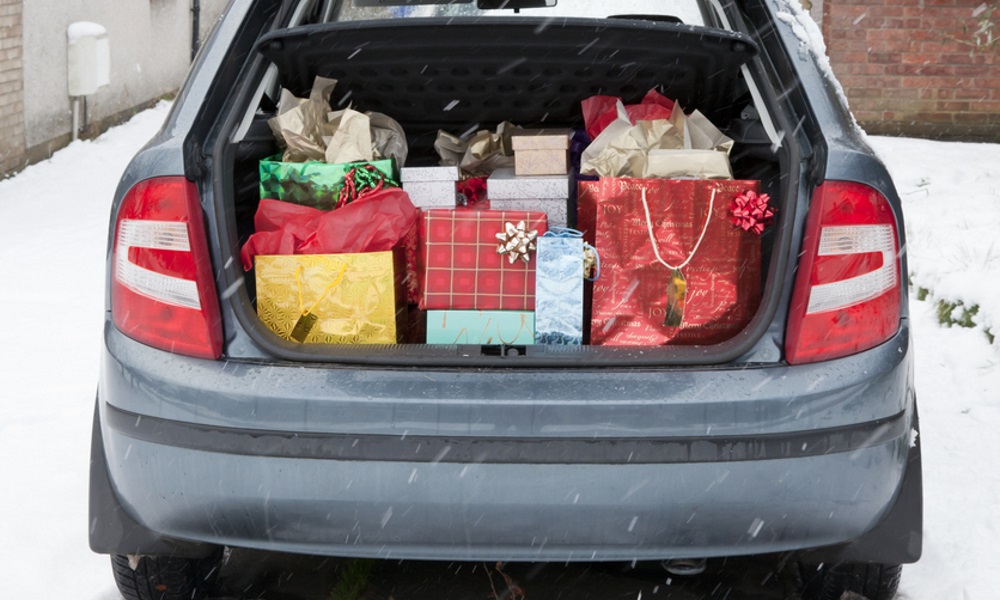 Everything but the Christmas fairy
Packing for a break that spans the festive season can be a bit of a headache, especially when all of Santa's secret goodies need transporting. A roof box is a good way to create more space and a protective bootliner will help luggage and parcels from damaging the boot, and vice versa.
If you are also bringing your own Christmas tree and decorations do not underestimate the mess that will be left behind in the boot. It's highly likely that you will still be finding pine needles and glitter for the next 12 months—a good reason to invest in a bootliner if ever there was one!