The question dog owners across the county face, irrelevant as to whether they have a brand new car or if they have had a vehicle for months/years is: How do I protect my car boot from being covered in dog hair?
We've all been there, following a day of adventure with our pet pooch, we arrive home, let the dogs out of the back and are faced with dog hair and muddy paw prints everywhere. And, so, the process of cleaning the car boot begins, even though we know that the next time you take your dog out, you are going to be faced with the same dilemma. So, here at Hatchbag, we appreciate your time is precious and have come up with a way to keep your boot, dog hair free!
Step 1: Clean your boot from pet hair
If you have a brand new car then your car boot will be pet hair free, however, for those whose pooches have been in the boot already, the first step is to remove the hair.
To do this, you will need to give the car a good hoover out and also either use a pet hair removal brush to remove the hair from carpet, or, wrap your hands in cellotape to remove the dog hair from the carpet.
To prevent you from having to repeat step 1 on a frequent basis, you may want to invest in a boot liner. All our boot liners are tailor-made to fit the contours of each specific car model and are made from tough, waterproof and non-absorbent fabric. Plus, they are wipeable meaning, if you want to give them a clean it will literally take a couple of minutes.
You can also customise your boot liner to suit you and your family and pets needs. So, if you need a boot liner to just cover the base, the sides and back of the seats then a Standard version will be more than suitable.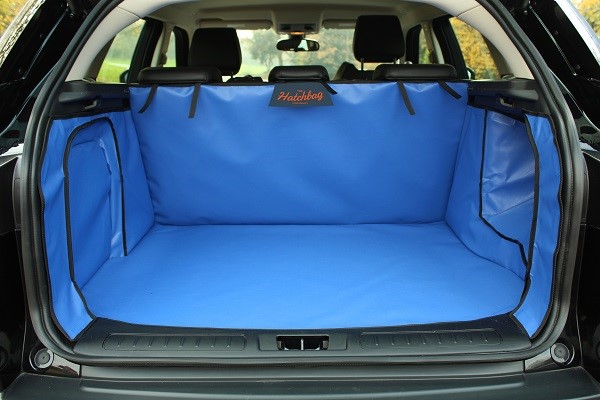 Step 2: Prepare their space
Should you wish to give your pet more space by folding your backseats down with the liner in situ then you will need to upgrade the Standard version with either a Rear Plus or Rear Split. The Rear Plus allows you to fold your backseats down altogether, whereas, the Rear Split offers more flexibility in that you can fold your backseats down individually or altogether.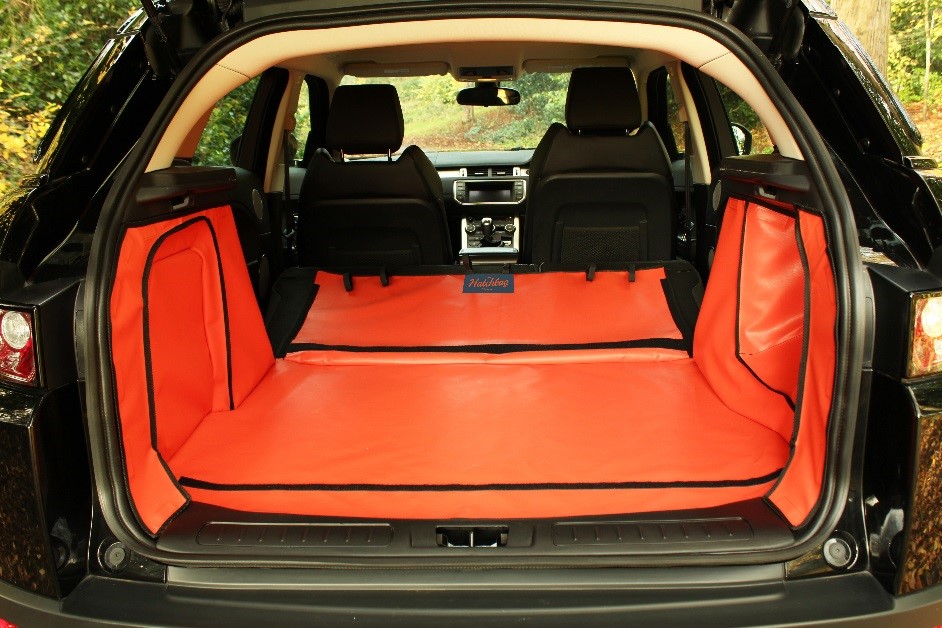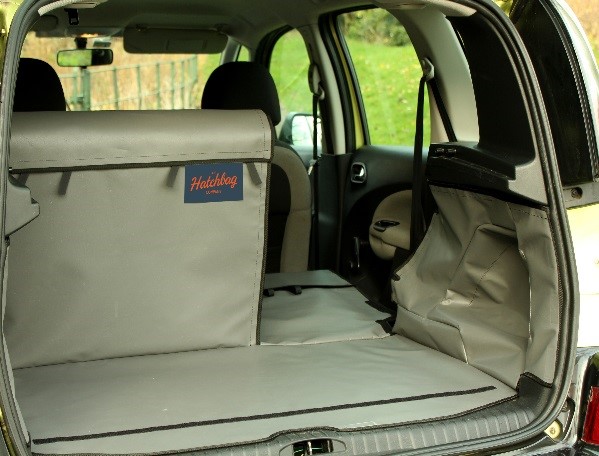 And, if you want to protect your bumper from being scratched or from muddy dog paws then we also offer a bumper flap, which attaches to a loop fastener strip at the end of the liner and can be rolled away in the boot when not in use.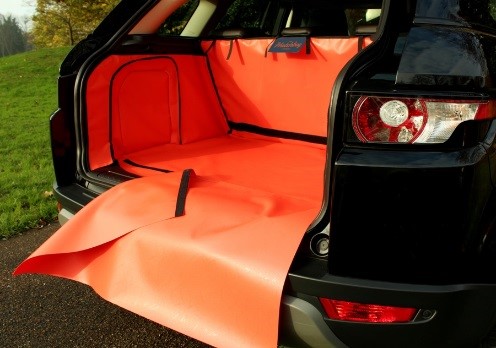 If you have big dogs that like to drool over the headrests then a Rear Seat Flap might be of use, which attaches to the top of the backseats and flaps over the headrests. And for pets that like to press their bum up against the boot door, a tailgate cover will not go amiss.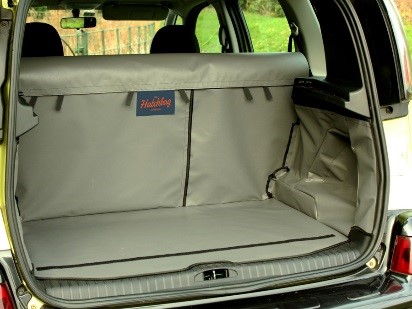 Step 3: Cleaning your hook and loop fasteners!
Inevitably no matter how much we try, some pet hair will be attracted to some of the hook and loop fasteners, especially owners who have more curious pooches. But, we have a few tricks to help keep the hook and loop fasteners pet hair free.
Before fitting your boot liner, you may want to squirt the hook and loop fasteners with anti-static spray, as this will prevent the fasteners being covered in hair.
However, should hair accumulate in the hook and loop fasteners then you can use either a lint roller, tweezers, a comb, duct tape or even a toothbrush to remove the hair. Then you can use the anti-static spray to prevent hair from getting into hook and loop fasteners again.
Step 4: Keep pet odour at bay
And finally, we all know how much our four-legged-friends like to jump in puddles, lakes, or roll around in mud and sand, not only covering them in muck but also giving them a distinct smell. So, in order to keep pet odour at bay, Hatchbag have come up with an odour mat, which is comfortable for your pooch to sit or lie on with the quilted material, but it also has a charcoal layer in the middle to absorb unwanted odours.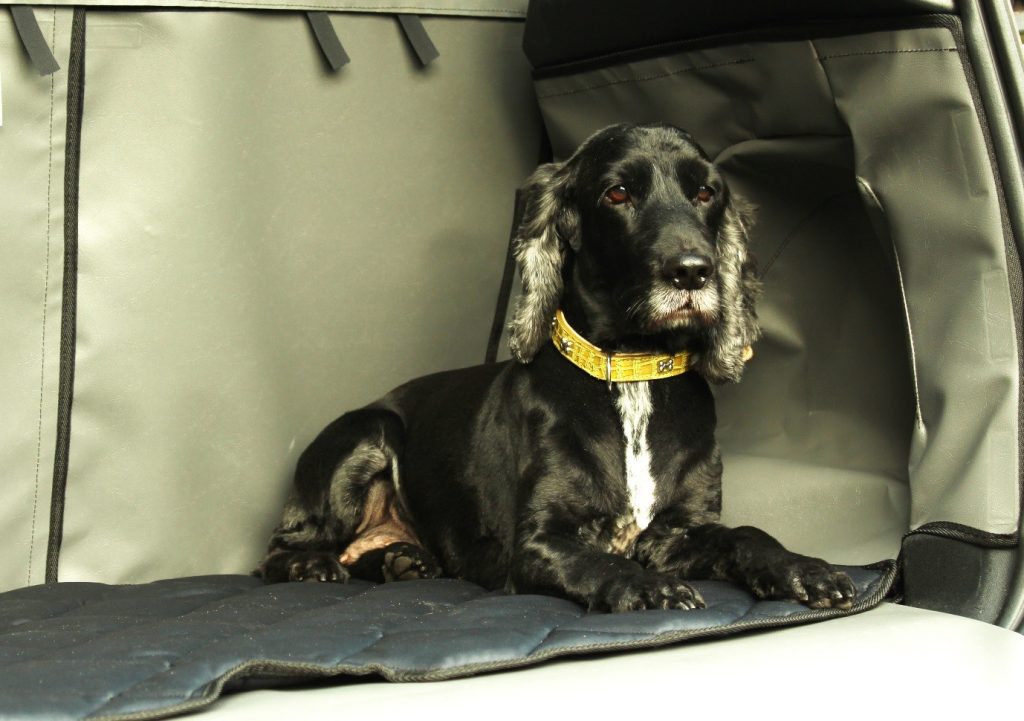 Now, you can spend more time with your beloved pet than cleaning out your car boot. Don't forget to send us your snaps of your pooch on the road, as we love sharing them on our Facebook, Instagram and Twitter page.