This is the perfect time of year for a spring clean in the home. Not only is the weather improving, but the lighter evenings and the upcoming May Bank Holidays mean that there is a little extra time to get on with all those household jobs you've been putting off. Discover our spring cleaning tips!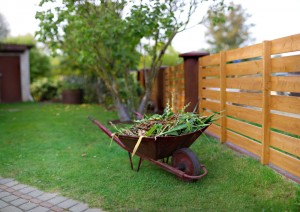 Spring Cleaning Guide
Spring clean your home by tackling one room at a time. Clear out any rubbish, then sort through the rest of your belongings. Be ruthless, keeping only what you really need, before sorting the rest into piles to donate to charity or disposing of. Clean each room, working from top to bottom and making a list of any DIY jobs that need doing. Get the small, easy ones done first then make a plan for the larger projects. Once done, you can then freshen up any rooms that need decorating.
Clean outside the house too
It's not just the house that can benefit from a spring cleaning. With the lighter nights and warmer weather, it's the perfect time to get out in the garden. Clear out the shed and get rid of any broken tools or unwanted pots. Jet-washing the patio and giving the decking a fresh coat of sealant will brighten them up ready for relaxing in the sunshine. Clearing away all the fallen leaves, pruning back dead branches and giving the lawn a good cut can make a real difference. Then you can get on with the exciting business of choosing some new plants.
Dispose of your unwanted items
Once you've finished your spring clean, take your unwanted items to the tip for recycling or disposal. Fitting your car with a boot liner before you start will make sure that you keep mess and dirt off your upholstery. This is particularly important when you are transporting garden waste or any greasy or messy rubbish from that shed clear-out.
So why not take advantage of the lighter nights to give your home a good spring clean, inside and out.