From the alleged creators of the mini-SUV category, Honda has brought out their new edition to this class, the Honda HR-V. It is a comfortable car, suitable for families and allows four to five adults to sit comfortably in the vehicle.
The size of the car is more on par with the Nissan Qashqai rather than the Renault Captur, Vauxhall Mokka and Nissan Juke, all of which fit the mini SUV bill. And thus, it comes as no surprise that the boot space entails 470l, which is 40l more than the Nissan Qashqai. And, if you fold the seats down you have 1533l of space, 250l bigger than the CX-3 and 350l bigger than the Nissan Juke.
So with all that space at your disposal, you will want to make sure your car boot is kept in tip-top condition and what better way than with a Hatchbag boot liner. Plus, why not make use of all the extra capacity by opting for either the Rear Plus (allows you to fold your backseats down altogether) or the Rear Split, (allows you to fold your backseats down individually or all together). And with an array of 7 colours to choose from, you are sure to find the perfect matching solution to your vehicle.
We even put our Honda HR-V boot liner and Hatchbed mat up to the test with our four-legged golden retriever friend, Ollie, who has given the boot liner and mat the paws up! He was even more delighted that he now had somewhere comfortable to lie down, following a wintery walk in the park.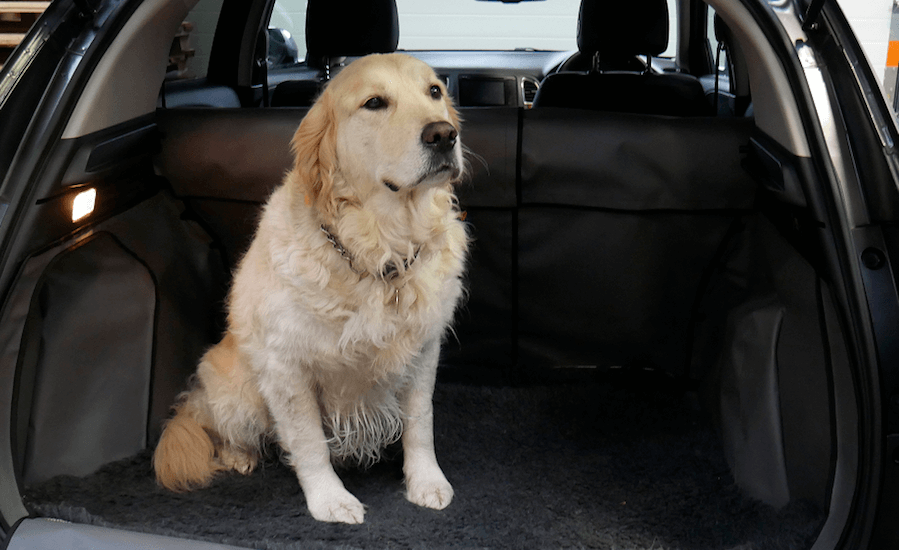 So, click here to customise the perfect boot protector for your family's needs.
Don't forget to send us a photo of your Honda HR-V boot liner, as we love to see our products in action. You can post them on our Facebook page, or tweet them to us on Twitter @HatchbagCompany or post them on Instagram @thehatchbagcompany and we will be sure to repost, retweet and regram all your photos.
If you can't find your vehicle then why not drop us a line here and maybe yours will be the next one we pattern!