We use our cars to ferry children to their various sporting activities and after-school clubs but the impact on the once smart interior of the vehicle can be significant. Within just a few hours the upholstery and car interior can become so messy and dirty that you may as well have not bothered to clean them. One of the best ways to minimise this problem is to fit your car with a protective boot liner.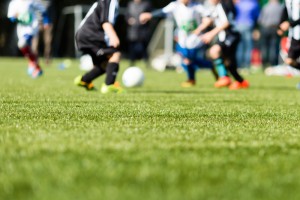 You may love watching the kids play football but the result on your car on the trip back home is less enjoyable. Wet towels and costumes after swimming classes can make the fabric in your car damp. Even after dance and gymnastics classes the glitter from costumes can spreads throughout your vehicle. Bulky sporting equipment such as scooters, bikes, golf clubs or cricket kits can also leave muddy streaks and potentially damage your upholstery.
Keeping a spare change of clean, dry clothes for the journey home is always a good idea. Ensure that you have a few plastic bags in the back of the car for wet or dirty kits. Most importantly, you can protect your car's interior from wet and mud in the first place by fitting a protective boot liner.
Hatchbag boot liners are designed to fit the specific dimensions of your car's boot. Simply select your vehicle make and model and choose your preferred colour for a durable boot liner. The liner can be easily removed for cleaning to ensure that your car retains its spotless interior, whatever family life may throw at it.