The best car boots for prams
If you've recently welcomed a new little one (congratulations!) and have realised your current vehicle doesn't have enough space for a pram, we're here to help.
In this guide, we'll highlight some of the best cars with substantial boot spaces for prams and discuss how a boot liner can protect your interior space as well as your stroller or pushchair.
1. Audi A3 Sportback (2013+)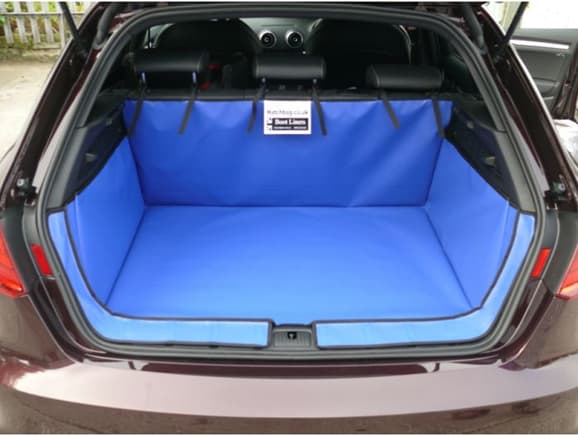 The Audi A3 Sportback has been a family favourite for many years and was even voted 'Family Car of the Year' in 2013.
Size
A 380-litre boot that can be expanded to 1,220 litres when the rear seats are folded down. This means the car can fit most normal-sized prams with relative ease.
Easy to get the pram in?
Yes. As the boot is a standard rectangular shape with a small lip in it, there won't be much awkward manoeuvring. If you have a particularly large pram, you will likely need to push the back seats down.
Good all-round family car?
Best suited for smaller families—larger prams may need extra space
Spacious interior
50 litres of fuel lasts approx. 500 miles
Car Reviews
"Great build quality, which is what you expect from Audi; really good, efficient engine mated to a very slick manual gearbox. Plenty of performance for a 1.4lt engine. Inside, the cabin is everything you would expect; comfortable sports seats, good in-car tech and a real feel of luxury."
Cost
From £11,800.
2. Skoda Yeti (2009–2017)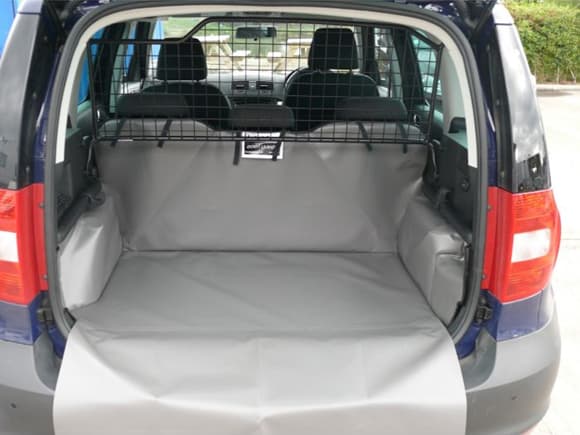 The Skoda Yeti (2009-2017) offers reliability and practicality in a spacious and economical vehicle.
Size
A 416-litre boot that can expand to 1,580 litres with the rear seats folded down. You can also remove the rear seats completely for 1,760 litres of space.
Easy to get the pram in?
The boot offers both width and height. Larger prams can fit easily when placed at an angle. The variety of options—single boot, rear seats down, rear seats removed—means you can choose how best to store your pram.
Good all-round family car?
Spacious interior
Several options for storage
Frugal fuel consumption
Car reviews
"What really impressed was the Yeti's usability. A tough, versatile interior makes it one of the best family cars going, while economy is a strong suit, too.""
"Carpool 3 kids in it, easy to park, high driving position compared to cars, v economical. I'm happy to recommend it!... I put in a Hatchbag boot liner the weekend I got the car which covers the whole boot and looks amazing!"
Cost
From £12,270 (used).
3. Citroën C4 Cactus (2014–2020)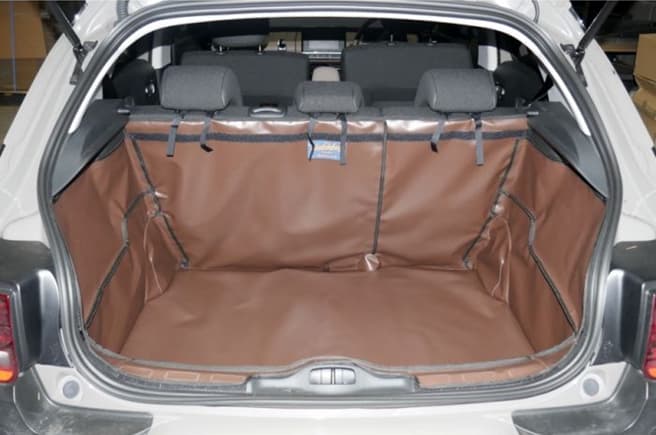 The Citroën C4 Cactus has a bold design and great mileage at great prices. It is the perfect vehicle for a new family.
Size
The model offers a 358-litre boot with the seats up and a 1,170-litre boot with the seats down. Smaller or foldable prams will fit snugly inside.
Easy to get a pram in?
Compared to its competitors, Citroën's boot is narrower but deeper. Also, it has a slightly larger boot lip which can make getting prams in and out slightly more awkward.
Good all-round family car?
Great fuel efficiency
Very comfortable for driver and passengers
Perfect for small and/or growing families
Car reviews
"This vehicle does everything I ask, it's comfortable, economical. It's about my seventh Citroën from new and have never had a problem. I love it."
"Comfortable ride as a cruiser, but seats cosseting and supportive. Practical, good-size boot, well equipped and access into the doors is good."
Cost
From £11,830 (used).
4. Skoda Octavia (2013+)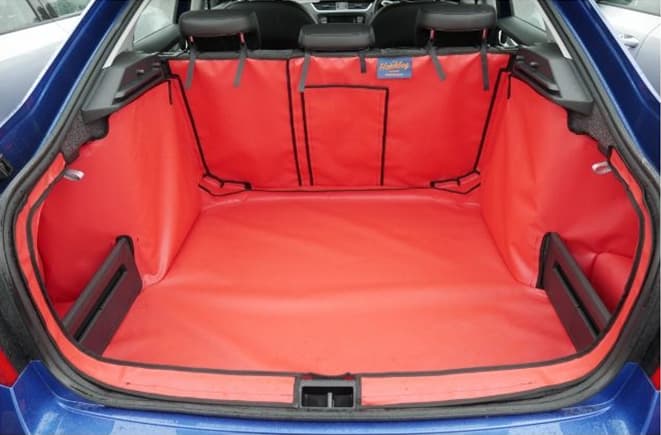 The Skoda Octavia boasts one of the biggest boots in its class. The Estate also offers easy access for your prams and buggy.
Size
The Octavia has a 590 to 610-litre boot as standard, achieving 1,740 litres when the back seats are down. This is one of the biggest boots available, accommodating large prams and buggies with ease.
Easy to get a pram in?
Yes. The massive boot size means your pram, buggy, stroller or pushchair will fit comfortably inside.
Good all-round family car?
Spacious for passengers
Big boot with lots of interior space
Affordable to run
Great for a growing family
Car Reviews
"The vehicle is exactly what I required with regards to room and driveability."
"Saloon shape but actually a practical hatchback. Far superior interior quality than outgoing model. Very practical with a large boot. Feels solid."
Cost
From £17,000 (used).
5. Honda Civic (2012–2017)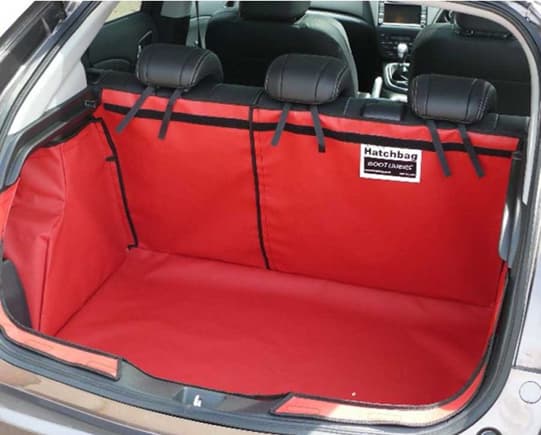 The Honda Civic may look compact on the outside, but provides plenty of boot space.
Size
A 478-litre boot, the second largest on this list. Low to the ground, the boot is easy to access but does have a larger lip which can be awkward for some.
Easy to get a pram in?
The large, low boot means placing heavy objects inside requires little manoeuvring. The large lip may be an issue for some.
Good all-round family car?
Great fuel economy
Stylish look
Spacious
Innovative folding seats
Great for small to medium families
Car Reviews
"Love the boot capacity and the way the rear seats fold down flat."
"A huge boot and innovative seat-folding system make the Honda Civic very practical."
Cost
From £18,040 (used).
Best small car to fit a pram: Mini Countryman (2017)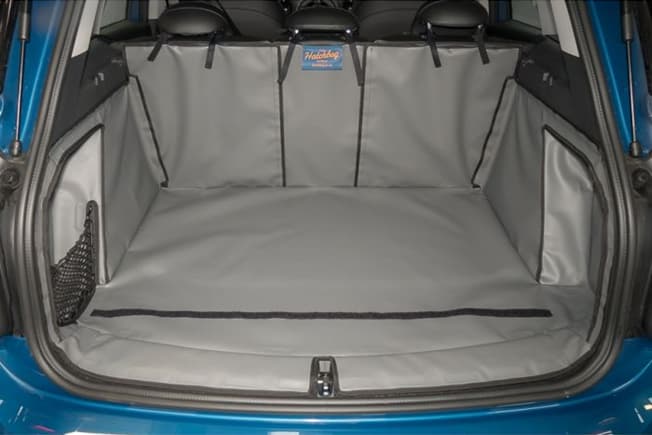 The Mini Countryman offers all the style and fun of the Mini while being family-friendly too.
Size
For such a small car, the Mini Countryman has massive boot space: 450 litres with the seats up and 1,390 litres with the seats down.
Easy to get the pram in?
Yes; it can comfortably fit any major-brand buggy or pram.
Good all-round family car?
Classic style
Four doors makes it easier to strap your little one(s) into their baby seat(s)
Large boot for the size of car
Great for families living in the city
Car Reviews
"In its latest guise the Countryman has grown into a more useful car than ever before, while retaining enough of the charm of other Minis to feel genuinely different to rivals."
"I love it. It's small and peppy and fits everything I need it to fit. It looks great and runs great and is fun to drive. I could not be happier."
Price
From £22,465.
Protect your pram and car with a custom boot liner
The best way to keep your both pram and car's interior space in pristine condition is to use a Hatchbag custom boot liner that will be designed specifically for your car make and model.
The best kind of boot liners are made from tough, waterproof and non-absorbent fabric. This level of protection means your boot stays clean from any mess and free from scuffs and scratches even after years of use.
Extra padding can protect your pram from being knocked around as you travel and secure straps will keep the liner in place to ensure maximum protection for your boot floor, walls and the back of your rear seats.
Related content
Comparing the Hatchbag boot liner to the alternatives